When property management companies check rental history, they are looking for a track record of financial responsibility. Tenant screening is an effective way to ensure that all applicants can afford to lease the property they are interested in. The pandemic had a significant and unprecedented impact on renters and property owners in the last year, making it more critical to ensure that a tenant credit and background check process is in place. We'll share why partnering with Reliable Background Screening is the best way to ensure tenant screening is in compliance with all federal and state laws, including the Fair Credit Reporting Act (FCRA).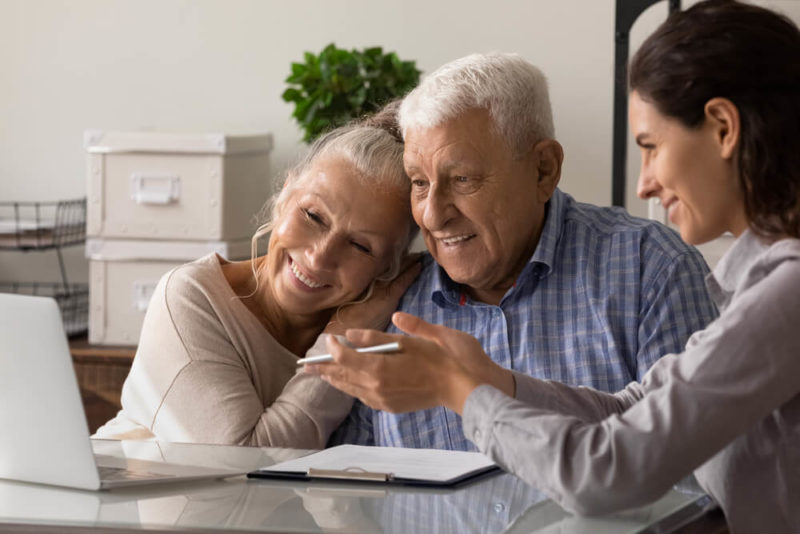 How to Check Rental History
Property managers need to initiate a tenant credit and background check to identify an applicant's ability to borrow and pay debts responsibly. When property management companies partner with us, they can protect their most valuable assets and mitigate risk with comprehensive resident screening programs. We have exclusive access to national civil and criminal data that helps organizations maintain high-quality residents. The general process of running a tenant credit and background check report includes: 
Checking Government ID: 

The identity of the individual should always be confirmed against a valid, unexpired Government ID, such as a Driver's License, State ID, or passport.  If the Government ID appears to have been altered or is worn and not fully legible, do not accept it. Require that your applicant obtain a new Government ID (it should be noted that most jurisdictions will issue a citation and fine, should a police officer stop you and discover your license is excessively worn and not fully legible, and/or is expired).

Process Exact Legal Name:

Not only should the individual's identity be confirmed against a proper Government ID, but the name that should be processed is also the EXACT legal name, including middle name, if any, as displayed on their Government ID.

Rental application

– All individuals interested in leasing a property should fill out a rental application. The information provided by a potential tenant should include a full legal name, social security number, date of birth, residential addresses of the past two years, current and previous landlords, and current and previous employers.

Tenant authorization

– Before a property management company can check rental history, they must have the tenant's permission. This authorization is a priority since the information is highly sensitive and confidential. A great way to collect this data is through an online service like Reliable Background Screening that allows a tenant to digitally fill out the authorization form themselves and electronically collect the consent form on behalf of the landlord. 
Property management companies that don't partner with an authorized third party will need to ensure that they are obtaining the authorization themselves.  It is particularly important that the authorization explicitly provides permission to obtain a credit report, eviction search, criminal background check, as well as verifying any and all information that the prospective resident provides on their application. 
Landlord verification

– When property managers work with third-party tenant screening companies, they must submit information confirming their landlord status before the credit check is initiated. The data collected includes proof of rental property ownership and identification, as well as a service agreement that the landlord will comply with the Fair Credit Reporting Act (FCRA).
Benefits of Tenant Credit and Background Screening
Tenant and resident screening is a prudent way of knowing what to expect from an applicant. It is an effective way of identifying possible problems or warning signs that can be costly down the road. The benefits of identifying these warning signs are: 
Safety

– When considering an application for a tenancy, it's important to think about the rental property as a whole. It is the responsibility of the property owner to avoid placing any tenants at risk. A criminal history should not automatically disqualify any applicant from leasing a unit. However, the severity of the charges should be considered on a case-by-case basis to ensure the safety of all residents in the community. 
It is up to the property owner to determine whether an applicant will pose any risk to other residents in the residential apartment community.  This should be accomplished by having a written resident qualify criteria document, to ensure consistent qualifying standards are applied to all resident applicants uniformly. 
Liability – According to the Federal Fair Housing Act (FHA), discrimination in housing is prohibited based on a person's race, color, religion, national origin, sex, familial status, and disability.  But a tenant credit and background check can set property managers up for success with as much valuable objective information as possible to reduce liability if the landlord implements and follows a written resident qualifying policy. Although property managers may deny applicants based on criminal histories, they are allowed to deny tenancy only when the decision would preserve the safety of the residential community, and this should be supported by their resident qualifying policy guidelines. It must be clear that the denial of residency is due to a presumed risk and desire to reduce liability, as substantiated by the resident qualifying policy.
Turnover

– When property management maintains a tenant credit and background check process, it sends a clear message to prospective applicants that a rigorous program is in place to promote the long-term safety of the residential community. This will also help encourage high-quality applicants to consider your property as their next home, as well as them being candidates who will help maintain your community's established criteria. Tenants are more likely to stay longer, saving time and money by reducing turnover. 
What to Look for in a Tenant Credit and Background Check Report
Many landlords believe that background checks are more important than a tenant credit report.  Even more surprising, a plethora of landlords still think evictions are reported on credit reports, even though all civil judgments (including evictions) and tax liens disappeared from credit reports from all three credit bureaus, ever since July of 2017.
It is therefore critical to also include a separate National Eviction Search, as part of the tenant screening package. If an Eviction Search is not included, this crucial information will not be available to the landlord, making it impossible to make the best-informed rental applicant decision.
Although background checks can ensure safety, a tenant credit check can ensure financial responsibility. Tenant credit, eviction search, and criminal background checks together combine to furnish the types of data needed to provide a comprehensive rental history of a potential tenant that can mitigate risk. It is the property manager's responsibility to identify issues when they check rental history. Some issues property managers should be aware of include: 
Low credit scores

– While a low credit score may not immediately rule out a tenant, it can provide insight into a potential tenant's financial history. A tenant may not have any credit history if they are young, recently moved to the US, or are uncomfortable with banks. Property management companies should find out what steps the potential tenant is taking to address low credit scores. For this reason, it's important to look at other credit variables that can be better predictors of eviction.

  
Late payments

– All property managers want tenants to pay on time consistently. When a landlord checks rental history and views a history of timely payments, the potential tenant will likely pay rent on time while living on the property. Renting to tenants that are inconsistent with paying debts on time can lead to evictions. 
Significant debt amounts

– Tenant screening can help raise red flags for potential applicants carrying significant amounts of debt. This can affect their ability to pay their monthly rent. Individuals who are highly leveraged, as indicated when they are "maxed-out" on all of their available credit lines, are typically at much higher risks for default.  When debt is excessive, it can severely hinder a tenant's ability to pay their rent. 
Payment history gaps

– A tenant credit report usually displays seven years of financial history (ten years for some bankruptcies). Establishing consistency is an excellent indicator of financial stability. Most credit reports will display when payment defaults occurred, allowing the landlord to validate if what the applicant states regarding payment lapses to credit cards, loans, and other financial obligations are consistent with the applicant's story (for example, the applicant claims to have lost their job three years ago for six months, yet their late payments are continuing even now, more than two years later.)
Derogatory marks

– A tenant credit report can reveal derogatory information like account charge-offs, bankruptcies, car repossessions, and accounts in collections. When a potential applicant has many derogatory marks on their credit, it can indicate financial irresponsibility. These are signs that a potential tenant may not abide by the rental terms. 
Delinquent accounts

– Landlords check rental history for consistency with a previous landlord. If a prospective tenant's prior landlord reported late payments or an owed balance, it could signify that the applicant poses a significantly higher risk to the landlord.
Serious criminal offenses

–

A tenant background check can reveal serious criminal records that pose a threat to your residential community.  Always be sure that your background check also includes the various government "Watch Lists," such as the National Sex Offender Registry, OFAC, SDN's, and various other lists. The penalty for doing business with any SDN (Specially Designated National), including renting an apartment, is up to ten years in federal prison plus a $1 million CMP (civil monetary penalty) fine, per occurrence.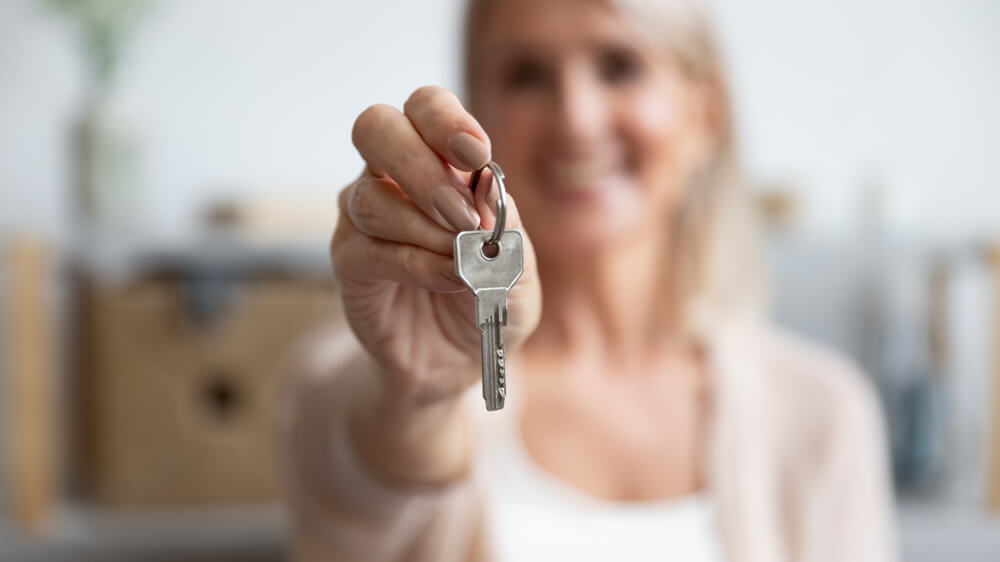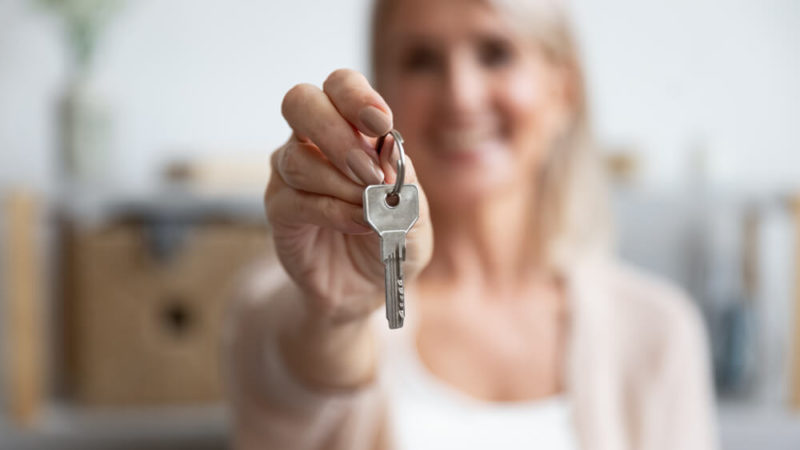 Reliable Background Screening resident and tenant background checks are specifically designed for apartments, property management companies, property owners, and realtors looking to mitigate risk and have peace of mind with their property rentals. We safeguard the most valuable assets, including properties, residents, employees, and brand names, with comprehensive tenant screening solutions. As a leader in background screening, we partner with apartments, property management companies, property owners, and realtors to help with: 
Identifying high-quality residents
Safeguarding current residents
Reducing evictions and skips
Maintaining Fair Housing Act and Fair Credit Reporting Act compliance
 Give us a call today to discuss how we can help you. 
Posted by: Brett Troisi – Vice President, Reliable Background Screening
Copyright © 2021, Reliable Background Screening, a Division of Marcett, Inc. All rights reserved.