REAL ESTATE BACKGROUND SCREENING SERVICES FOR LANDLORDS AND PROPERTY MANAGERS
Reliable Background Screening's resident and tenant screening solutions are specifically designed for realtors, property managers, owners, and landlords who desire accurate tenant screening background check reports on potential tenants. Protect your property and avoid the problems associated with "problem" tenants. With Reliable's secure web-based tenant screening solutions, you will receive a FCRA-compliant report for every applicant to ensure you have the most reliable tenants.
Are your potential tenants being totally forthcoming with you? Tenant screening solutions that properly evaluate prospective tenants are necessary to protect your property investment.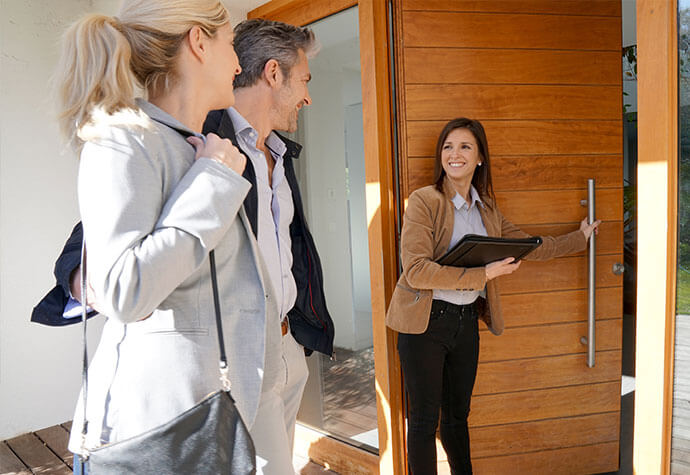 The tenant screening background check technology we use searches nationwide databases to quickly deliver the most accurate information about your potential tenant. Reliable Background Screening will help shield your property from the perils of an uncertain world while also helping maintain compliance with FCRA regulations (Fair Credit Reporting Act):
CORE® Criminal Search (Multistate Instant National Criminal Check and 50-State Sex Offender Check)
Credit Report (Canadian Credit Reports are also available)
Social Search (to help validate your applicant's identity, social security number, and display current and previous applicant names and addresses)
National Instant Eviction Search (this product is essential since all three credit bureaus stopped reporting eviction judgments and many other public records ever since July 1, 2017)
Instant Applicant Decision (customizable to each property's applicant qualifying criteria)
Verification Services (Employment and Rental History)
REAL ESTATE AGENTS AND BROKERS
Since 1990, Reliable Background Screening has helped Real Estate Agents all across the nation. Whether you are a realtor who often handles rentals, or you are an agent who rarely does, Reliable can provide the tenant screening services that can make you more valuable to your own clients. A real estate background check will ensure your needs for your clients.
With no monthly minimum billing requirements and no annual service charges, once your tenant screening account is set up, you only pay for the tenant screening reports that you process.
Plus, since the norm in tenant screening is to have the rental applicant pay a non-refundable application fee, our tenant screening services should be of no out-of-pocket expense to you… the realtor. In fact, most of our realtor clients earn additional income by offering our tenant screening services, because their Rental Application Fee is more than our tenant screening charges.
AGENTS
Your tenant screening account remains yours, even if you switch real estate brokerage agencies
Sometimes circumstances arise that require you to change your real estate brokerage affiliation. Having a real estate license background check will make your clients feel comfortable.
If that should happen – rest assured – your tenant screening account stays with you. Combine the above with the ease of our 24/7 secure Web Portal for accessing and storing your tenant screening reports, and it becomes apparent why more and more realtors are choosing Reliable Background Screening for their tenant screening needs.
BROKERS
Our customizable service allows you to offer the benefits of tenant screening to all your agents, even to those who only need it occasionally
We have the ability to set up some or all your agents with unique usernames and log-ins under your main account on our system, so they may conduct searches independently. Our billing for these services can be customized for you as well: You may choose from one invoice broken down by agent, or you may elect to have each agent's orders billed on separate invoices. Having a broker 'owned' master tenant screening account for all of your agents is a benefit you can offer, that should also help with agent retention.
BUSINESS PARTNERS & ASSOCIATES BACKGROUND INVESTIGATION
Unmatched Quality Control review of FCRA-compliant background screening reports will help ensure that any input errors do not result in invalid results
Partner with the major credit bureaus, with Canadian Credit Reports also available
Capabilities to research records from every county courthouse throughout the nation
Exclusive access to national and state data, including comprehensive motor vehicle records, eviction records, and criminal records for all 50 states
International criminal checks are also available
Personalized screening, with Customer Service Agents available weekdays
Secure online services tailored to your specific requirements available 24/7
A+ Accredited with the Better Business Bureau
Winner of the Sterling Award, honoring companies for quality service, integrity, and community stewardship


To request information or to ask questions regarding background screening call (833) 946-1989 or click above.