HEALTHCARE BACKGROUND CHECK REQUIREMENTS
Reliable Background Screening has employee screening solutions specifically designed for hospitals, medical practitioners, and medical companies who desire accurate employee medical background checks on potential and/or existing employees. Protect your hospital, healthcare workers, or medical practice by ensuring proper pre employment background checks are performed, to avoid problems associated with sanctioned employees working for your office. This is especially important for hospitals, medical practices and medical companies that receive reimbursements from Medicare, Medicaid, TRICARE, CHIP, and other federal government programs. See Special Healthcare Background Screening Requirements. Reliable's 24/7 secure web-based employee screening solutions will allow you to prevent individuals with either a dangerous or undesirable criminal history, and/or sanctioned individuals from obtaining employment with your practice.
Are your potential employees being forthcoming with you? Having a proper healthcare worker background check program in place can help reveal if individuals are excluded from Federal Healthcare Programs, as well as adverse actions taken by state licensing boards.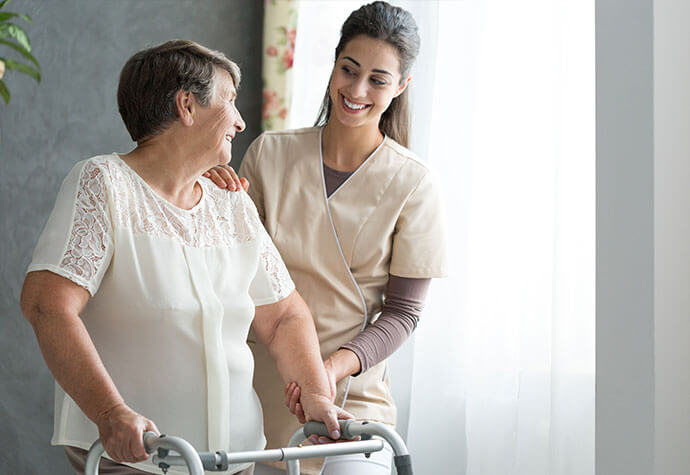 Criminal Background Checks for Healthcare Workers
Additionally, individuals with criminal histories who pose a potential threat to your patients and employees, should be background screened to prevent these individuals from being hired, as they could create liability for your hospital, medical facility, or medical practice.
The employee screening background check technology Reliable uses will search various criminal sources to quickly deliver the most accurate information about your potential employees. Further, Reliable's court researchers can access courthouses in every county in the United States (international searches are available also), to allow Reliable to provide clients with thorough employee background checks that follow industry best practices.
The employee screening solutions Reliable Background Screening offers will help shield your hospital, medical practice, or medical company from the perils of an uncertain world while also helping maintain compliance with FCRA regulations (Fair Credit Reporting Act – the Federal law that regulates employee background checks):
CORE® Criminal Search (RELIABLE's proprietary Multi State National Instant Criminal Check)
Other Criminal Searches (County, State, Federal, and International Criminal Searches)
Social Search (to help validate your applicant's identity, social security number, and display current and previous applicant names and addresses)
Verification Services (Employment History, Educational Degrees, Professional Licenses, References, etc.)
Motor Vehicle Records from all 50 States
Drug Testing Services - available through our nationwide network of drug testing providers, and easily managed through our secure 24/7 web portal
Healthcare ProScan - looks for sanctioned individuals through the OIG and GSA, as well as checking over 2,500 state and federal agencies, medical licensing boards, and other resources
Social Media Searches
Why are we the Best Background Checking Company?
Unmatched Quality Control review of FCRA-compliant background screening reports will help ensure that any input errors do not result in invalid results
Partner with the major credit bureaus, with Canadian Credit Reports also available
Capabilities to research records from every county courthouse throughout the nation
Exclusive access to national and state data, including comprehensive motor vehicle records, eviction records, and criminal records for all 50 states
International criminal checks are also available
Personalized screening, with Customer Service Agents available weekdays
Secure online services tailored to your specific requirements available 24/7
A+ Accredited with the Better Business Bureau
Winner of the Sterling Award, honoring companies for quality service, integrity, and community stewardship


To request information or to ask questions regarding background screening call (833) 946-1989 or click above.