Do you need to conduct an FCRA background check? As a consumer reporting agency, we are considered leaders and experts in the complexities of the Fair Credit Reporting Act and can guide you through the process of background checks. An employment history check is one of the most popular types of background checks, but its search depth depends on the lookback period. We'll share with you how an FCRA background check works and how far back they can go.  
What is an FCRA Background Check?
An FCRA background check is compliant with the Fair Credit Reporting Act (the federal law that governs "consumer reports" commonly known as background check reports) and is meant to protect consumers. Whenever an employer requests an employment background check from a third party, FCRA regulations are applied to any reports, including criminal, motor vehicle, professional licenses, health care sanctions, or other educational verifications. 
Human resources professionals have several screening tools, but specific guidelines must be followed by an employer conducting any kind of employment history check. Consumer reporting agencies are restricted from reporting certain information, including: 
Tax liens that have been paid, where the Tax Lien Release date is older than seven years from the date of the report

Any civil suits, judgments, or arrest records that are older than seven years

Any collection accounts that are older than seven years from the date of the report

All criminal records EXCEPT convictions that are older than seven years from the date of the report

All traffic (non-criminal) records INCLUDING convictions that are older than seven years from the date of the report
The FCRA, like many laws, has been amended more than once.  Plus state, county and municipal laws sometimes impose additional restrictions that impose more stringent constraints, further restricting the scope and depth of an FCRA background check. For this reason, we educate our clients on employment history check best practices that are FCRA compliant.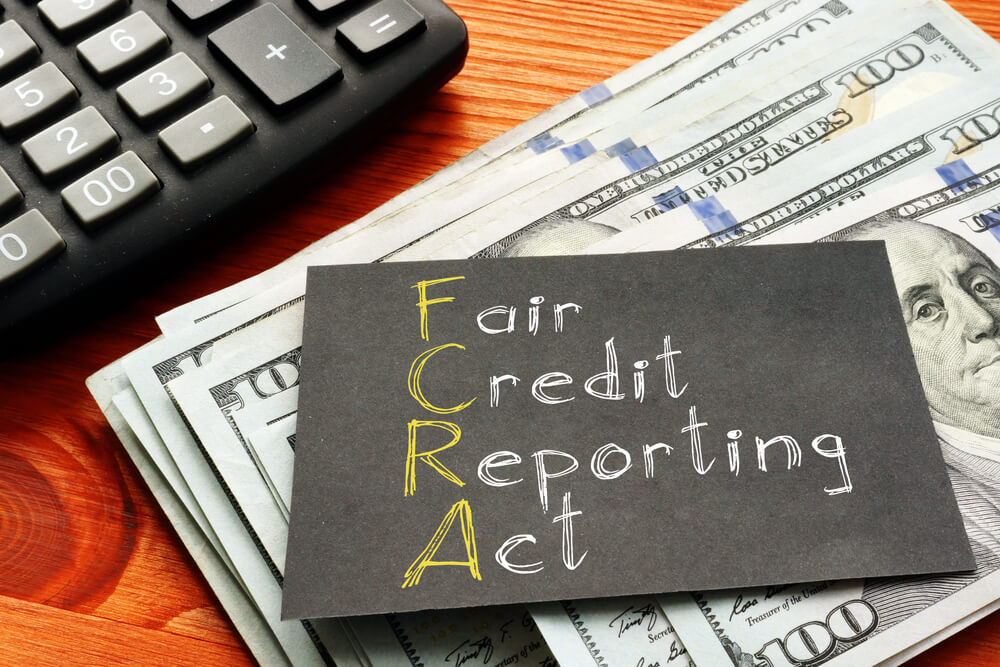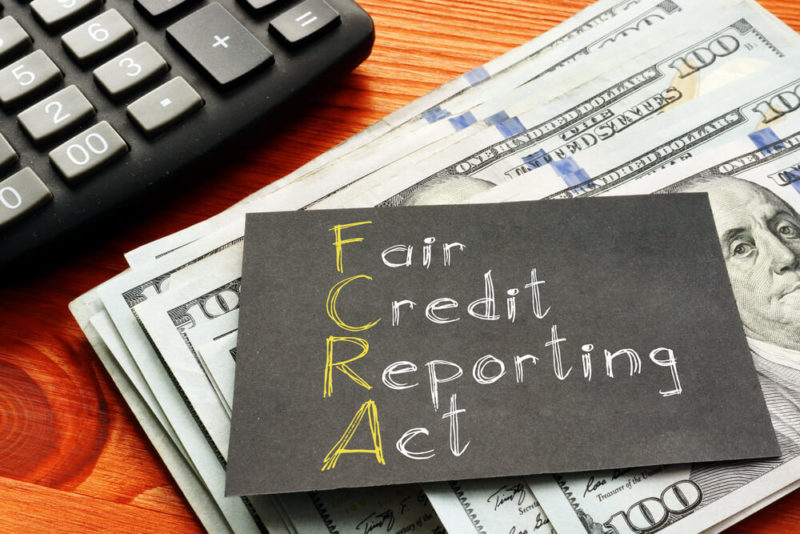 How Far Back Does a Background Check Go?
How far back does a background check go when you're hiring a new employee? The scope and depth of an employment history check can depend on the type of job for which you are considering the employee. In addition, some states limit the background check lookback period to seven years, although exceptions for certain positions may exist.  For example, if you are hiring the employee to work with at-risk or vulnerable populations, such as children, the elderly or individuals with disabilities, state or county laws may dictate that the employer perform a background check with a longer lookback period.
On a federal level, the FCRA permits criminal convictions to be reported, even when they are older than seven years.  However, criminal non-convictions cannot be reported when they are older than seven years old.  One notable exception to this is California that prohibits reporting even criminal convictions that are over seven years, unless there is a California law or regulation that specifically requires a longer lookback period, such as for law enforcement positions.
All background checks are heavily regulated by federal and state law, even when employers want to research further. They must follow all established rules and regulations according to the FCRA, as well as any local jurisdictional disclosure and authorization requirements. Suppose a decision is made not to hire a candidate based on the employment history background check findings. In that case, the employer must follow the adverse action processes of the FCRA or risk significant fines or lawsuits.  Further, when local "Fair Chance" laws exist, additional requirements, such as an "Individualized Assessment" must occur, along with any additional dispute provisions that may exist, over and above what the FCRA mandates. 
Types of Background Checks
While many employment background checks focus only on uncovering criminal convictions, you can request several types of background check searches for various reasons. They are all regulated by the FCRA and can have varying lookback periods. Some of the most common types of background checks include: 
Pre-employment criminal history check

– An employment criminal history check typically includes the last seven years of criminal and court records. As mentioned previously, they can go back further depending on state and local jurisdictional regulations and what is being searched.  In all cases, however, there is never a situation where criminal

non

-convictions and/or arrest records can be reported, when they are

over

seven years old.

Bankruptcy check

– A bankruptcy check can go back as far as ten years for Chapter 7 Bankruptcy and seven years for Chapter 13.  It is important to note that federal regulations prohibit denying employment based upon a consumer have filed for bankruptcy.

Credit history check

– An employment credit check generally goes back only seven years, which is the standard with credit reports.  The only public records that will appear on credit reports are bankruptcies (with Chapter 7 being reported for ten years, while Chapter 13 is reported for seven years).
It should be noted that some states and local jurisdictions severely limit the ability to obtain a credit report in connection with an employment background check, except with certain types of positions.  Caution should be used when including credit reports for employment purposes, by checking for any local law prohibitions.  
Driving record check

– A driving record check or motor vehicle report (MVR) may vary between three and ten years, depending upon the state motor vehicle department that you are checking. 

Criminal history check

– Criminal records include felonies, which are more serious crimes ‒ and misdemeanors, which while they are still criminal offenses, are usually less serious.   Infractions and citations are generally not criminal, but often include items such as non-criminal traffic violations, hunting without a license and similar transgressions.  
Under the FCRA, any criminal conviction ‒ whether it be a felony or a misdemeanor, can be reported indefinitely (although some states like California restrict reporting to a maximum of seven years).  Infractions and citations, since they tend to be non-criminal, can only be reported for a maximum of seven years, regardless of state.  
Educational history check

– You may verify an educational history throughout a candidate's lifetime. 

Professional license history check

– You may verify a professional license history throughout a candidate's lifetime. 
Employment History Background Check
An employment history background check is critical for making hiring decisions. Although you may conduct this FCRA background check throughout a person's lifetime ‒ provided you obtain the proper consumer authorization ‒ there are still restrictions on what the check can report. An employment history background check may include: 
County Criminal Records Searches
Federal Criminal Records Search
Multi-Jurisdictional "National" Criminal Database Search
Bankruptcy, Lien and Judgment Search
Social Media Check
Verification of Education, Employment and professional licenses
Motor Vehicle Report (MVR)
Many people believe that searching for criminal records is easy and instant. Unfortunately, there is no criminal database that exists that covers the entire country.  Even the National Crime Information Center (NCIC), commonly known as the "FBI Files," only has about fifty percent of all the crimes in the country.
How long do felonies and misdemeanors stay on your record?  Criminal records that are non-convictions can only be reported for up to seven years, per the federal law, the FCRA.  It's important to remember that FCRA reporting time restrictions do not apply to criminal convictions. From a federal law standpoint, this information is available any time as far as the report will go (state and local laws may limit reporting convictions to seven years, as is the case in California). It is up to the hiring manager to determine how far back they will consider criminal convictions. Some states do not limit how far back an employer can look for criminal history, so a felony conviction from 20 years ago may still show up. 
If a candidate is convicted in one state and lives in another, only performing a local criminal search based upon the current address is not advisable.  It is important to utilize an address history locator product, such as a Social Search or Social Trace product to uncover names and addresses associated with a particular Social Security Number (SSN).  Once these names and addresses are revealed, specific county criminal searches can be conducted based upon the counties of these locations that are uncovered.
Additionally a federal criminal record search should also be performed, as crimes prosecuted in the federal court system typically will not be discovered in county criminal searches or in criminal database searches.  These federal crimes often include "white-collar" crimes, but other serious crimes can also be found with this federal criminal records search.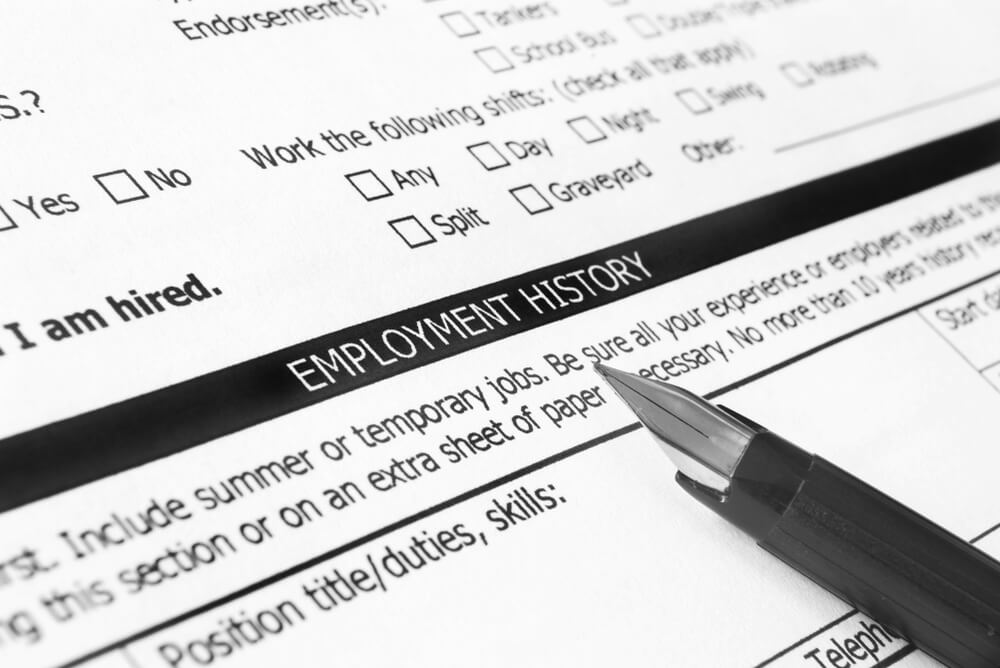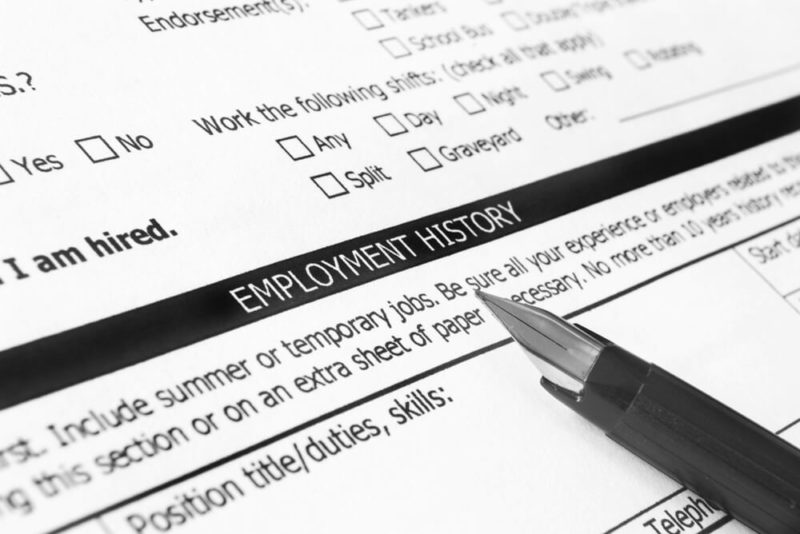 Reasons for an Extensive Employment History Background Check
Employers are subject to Negligent Hiring and Retention Liability laws.  These laws basically state that an employer can be held liable for the actions of their employees, even if the employee no longer works for them.  The rationale for this liability is that during the time the individual did work for the employer, they got access that ultimately allowed them to inflict harm upon someone, even after they left employment.
An example might include an employee using a thumb-drive to download sensitive personally identifiable information (PII) about clients or patients, and then quitting after just hours of starting their job.  If that former employee had a history of identity theft or credit card theft, and used the data they stole after quitting their job, the employer can be held to be liable.  If that ex-employee had a history of such crimes, and the employer failed to perform a "best-practices" background check that would have allowed the employer to uncover this dangerous criminal history, that's how employers can be liable under Negligent Hiring and Retention Liability laws.
Injured customers, vendors and employees can initiate lawsuits against employers, whether the injury is physical or financial.  Performing a "best-practices" employee background check can be the best insurance for employers to mitigate the risks of being found liable under these laws.
We Conduct All Types of Background Checks
The best way to conduct an employment history background check is through a reliable background screening company that is also a consumer reporting agency (CRA). This will provide you peace of mind and help ensure that you follow all laws and regulations. For over 30 years, Reliable Background Screening has been an industry leader in providing quality background checks while providing expert advice free of charge. In this heavily regulated industry, you want to minimize your risk with the appropriate information you need to make the best decisions for your business. We provide employee and independent contractor background screening options that also include: 
Social media screening

– Using artificial intelligence, we can analyze texts and images from a candidate's social media profile. All reports gathered are FCRA compliant. 

Drug screening

– We offer many drug screening options that utilize thousands of drug testing locations throughout the country. 
All of our services are available online anytime and everywhere at competitive rates. We are a family business committed to providing exceptional execution and unparalleled client care. 
Give us a call today to discuss how we can help you make the right hiring decisions for your business!
Posted by: Brett Troisi – Vice President, Reliable Background Screening
Copyright © 2021, Reliable Background Screening, a Division of Marcett, Inc. All rights reserved.