At an organization such as a non-profit, volunteers are often the foundation that supports the group's mission. As someone who manages the organization, wouldn't you want to know the background of the volunteers that you're working with? Although most people may think that background checks are reserved for employees or tenants, volunteer screening is something that all nonprofit organizations should consider.
Screening volunteers is crucial because it can protect your group's reputation, ensure safety, reduce risk and liability, and, most importantly, develop trust and authenticity within your organization. Conversely, if you choose not to conduct volunteer background checks, you run the risk of putting your nonprofit in jeopardy by giving insider access potentially to a  predatory person.
1. Reputation
A volunteer's words and actions can reflect your group's mission and core values. So, if you skim past a proper criminal background check for volunteers, there is a higher chance an incident could occur. Just one dangerous or predatory volunteer could negatively impact your organization's reputation. Sadly, predators seek organizations that service the individuals that they seek to harm. Less serious examples might include, a volunteer could post something controversial on social media, or their actions could make other volunteers feel uncomfortable. 
If something goes wrong under the processes of your organization, you could be held liable. One way to protect your organization could be Reliable Background Screening.
What if you conduct a background screening and something you consider serious enough to disqualify the individual is discovered? We suggest establishing criteria for your organization that are used not only for qualifying your volunteer candidates but especially for disqualifying applicants if you think their behavior could negatively affect your organization. 
Remember, the damaging effects caused by a dangerous volunteer could last for years or even decades to come. You don't want to have to spend the extra time and money trying to repair something you could avoid. Just one predatory volunteer could permanently and negatively impact your organization's reputation. 
Having a volunteer background check set in place would help ensure that your organization's reputation would be protected from volunteers that could damage it. Knowing how a person has conducted themselves in the past can be a good predictor of how well they will work to uphold your group's mission when they are (and even aren't) volunteering. A simple volunteer screening could save your organization from having to do major damage control.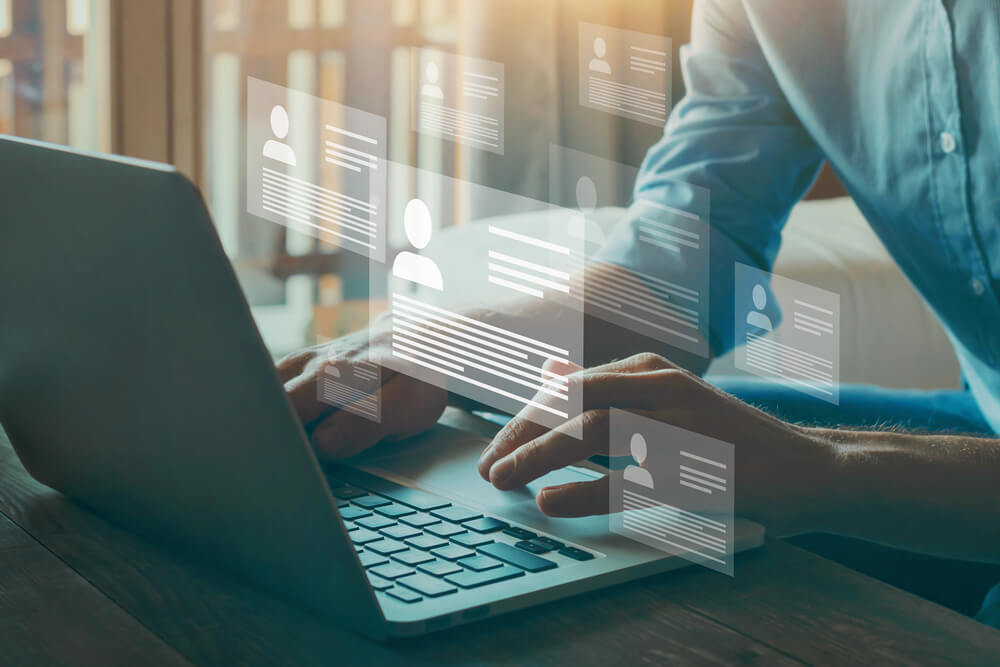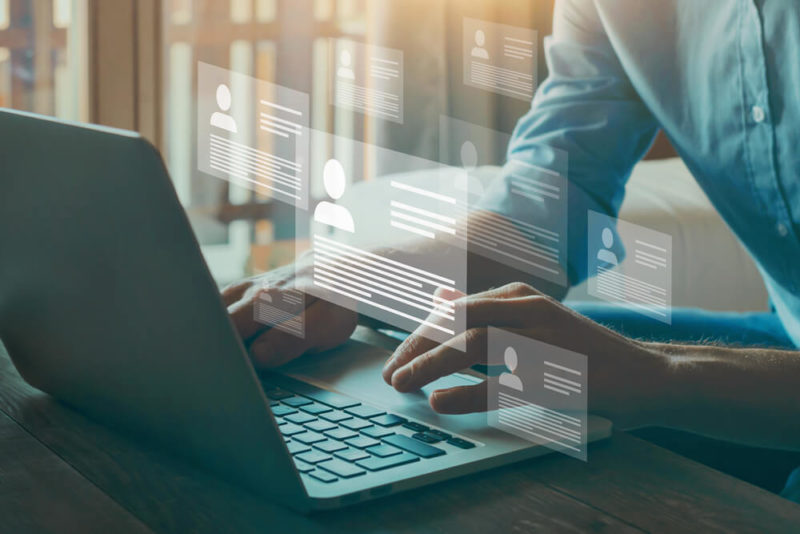 2. Safety
Safety should be one of your organization's top priorities. You want your volunteers and the people they are helping to feel safe. Safety starts with making sure that the volunteers themselves are not dangerous or predatory people to work with. Requiring a criminal background check for volunteers would give you the information you need to help ensure that safety is maintained within your group. Knowing that everyone in your organization feels secure will provide you with peace of mind and the freedom to focus on the volunteer work at hand.
3. Risk & Liability
Background checks for volunteers will significantly reduce risk in your organization. Being aware of someone's background can help you make informed decisions about who you should and should not let volunteer with your group. Not taking these steps could result in a risky situation where your organization is held liable.
For example, volunteers who work with vulnerable populations such as children or the elderly must be screened to ensure that these at-risk groups are not put in unnecessary danger. Especially with someone where a court orders the individual to perform volunteer work, you need to conduct a criminal background check to understand their past offenses and know if they should even be allowed to work with the client base you serve at all. Your organization could face legal and financial consequences, such as lawsuits or fines, if you fail to run a background check. 
If your organization becomes tainted with viral "bad press" social media and or lawsuit settlements, it could prompt outside donors and corporate sponsors to cut ties with your volunteer organization because they may feel a lack of trust and confidence in your nonprofit organization and its management.
4. Trust
Volunteer background checks will establish trust both inside and outside of your organization. The volunteers, staff, and the communities you work in will know that everyone within your group has passed a background check. As a result, people will feel more at ease and confident about the work that they are doing and the people that they are working with.
If trust is not established and maintained, it could result in painful consequences for your group. For example, if your volunteers do not feel safe with the team they are working with, they may not have any incentive to continue their volunteer work, which would result in lost workers. Additionally, if you lose the trust of the communities you serve and/or your donors and corporate sponsors, it may be challenging for your organization to continue operating successfully. You can help maintain trust by performing background checks through Reliable Background Screening.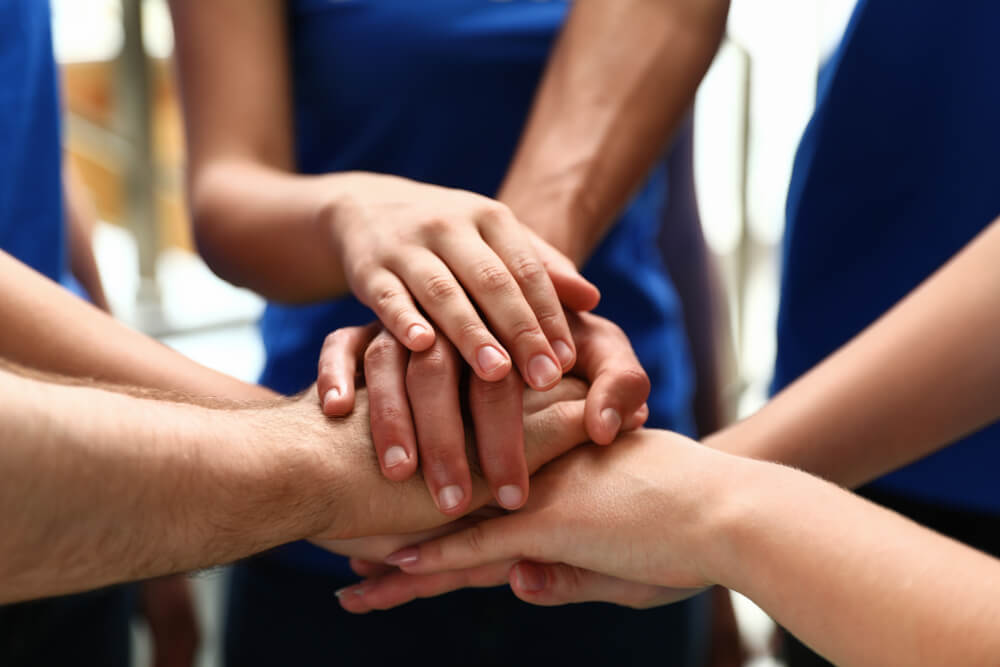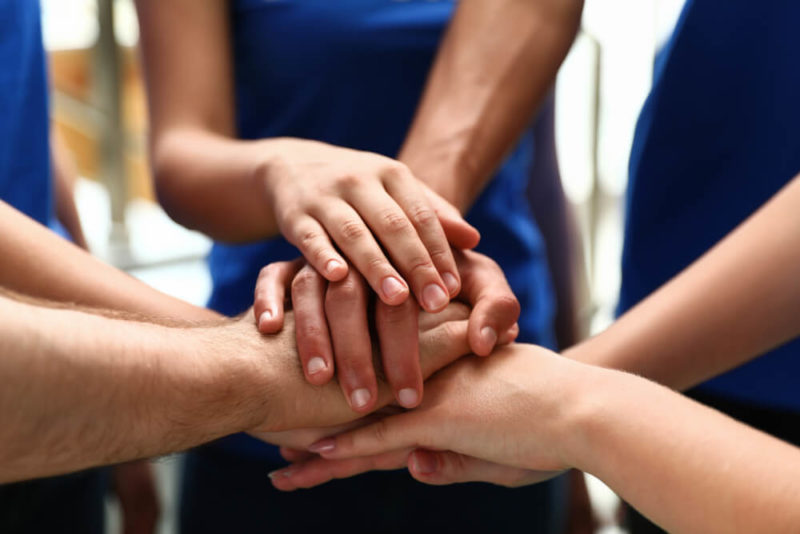 5. Authenticity
The trust and safety developed from having background checks for volunteers will help fulfill your mission and improve your organization's authenticity.  It will help you to be sure that you have people volunteering for the right reasons, which will allow you to focus on other things, such as making your organization better and increasing community outreach. If your volunteers are passionate about your cause, there will be a more productive and strong working environment, which commonly leads to success. Overall, your organization will be more genuine for everyone.
Some organizations may be wary of volunteer background checks because they believe that screening could deter current volunteers from working or future volunteers from applying. However, as long as you are communicative with your volunteers about the volunteer screening process, there shouldn't be a problem. To ensure that you are open with everyone, you need to have a thorough grasp of the screening process and know why the process is beneficial. That way, your organization's current and future workers can have a proper explanation.
Being transparent about background checks for volunteers will not only build respect and trust between your current volunteers but may also inspire new volunteers to join your organization because they'll know that you value your organization and your workers. In addition, having a screening process put in place for volunteers will help ensure that your organization remains stable and protected for years to come.
Unfortunately, not all people want to do volunteer work for the right reasons. It is known that dangerous, predatory individuals will seek out nonprofits to volunteer when the organization services the victims that these evil people want to prey upon. With Reliable Background Screening on your side, you'll be able to help identify and reject these people before they enter your organization and cause irreparable damage. In addition, the simple screening process will provide a measure of confidence that you have reliable and safe volunteers to assist with your mission for years to come.
When you choose Reliable Background Screening, you are one step closer to building successful, productive relationships with your volunteers to ensure that your organization remains intact. You can trust that we provide our clients with fast, accurate, up-to-date, and easy-to-use services. We offer custom searches, quality control, and reports that our internal teams individually review. Better yet, the volunteers themselves can submit their information and sign forms electronically, meaning you have more time to run your nonprofit instead of working on paperwork.
Don't wait until it's too late. Contact Reliable Background Screening today to get started on your volunteer screening.
Posted by: Brett Troisi – Vice President, Reliable Background Screening
Copyright © 2021, Reliable Background Screening, a Division of Marcett, Inc. All rights reserved.