A bad hire can cost you a lot of money and time. After investing so much into your business, conducting employee criminal background checks should be on the list of priorities as part of the hiring process. Our services can reduce the likelihood of hiring an employee with a dangerous background so you can safeguard your team, customers and protect your business reputation and brand. We'll share why it's essential to conduct a check and how we can support you during this process. 
What is a Criminal Background Check?
As one of the most common aspects of a background check for employment, data is gathered about a potential hire from various criminal sources.  These generally include a Multi-Jurisdictional "national" Criminal Database, such as the COREⓇ Criminal Search, along with county criminal records searches, federal criminal records searches, and state criminal repositories when appropriate. You conduct the background check to identify any dangerous convictions that could present a potential threat to your business. Convictions of fraud, embezzlement, or violence can be significant issues that may expose your business, staff, and customers to risky situations. 
The Fair Credit Reporting Act (FCRA – the federal law that governs all background check reports, whether they include a credit report or not) regulates background checks for employment. The FCRA requires CRAs or consumer reporting agencies to follow established federal laws and regulations when collecting information about a potential hire. The FCRA mandates that CRAs maintain "reasonable procedures to assure maximum possible accuracy of the information concerning the individual about whom the report relates."
The FCRA also requires, when consumer reports for employment purposes contain public records, such as county criminal searches or criminal database searches, that CRAs either, "(1) Notify the person who is the subject of the report when public record information is being reported; or (2) Maintain what the FCRA calls 'strict procedures designed to ensure that reported public record data is complete and up to date."  Option Number (1) above is commonly known as a "613 Notice."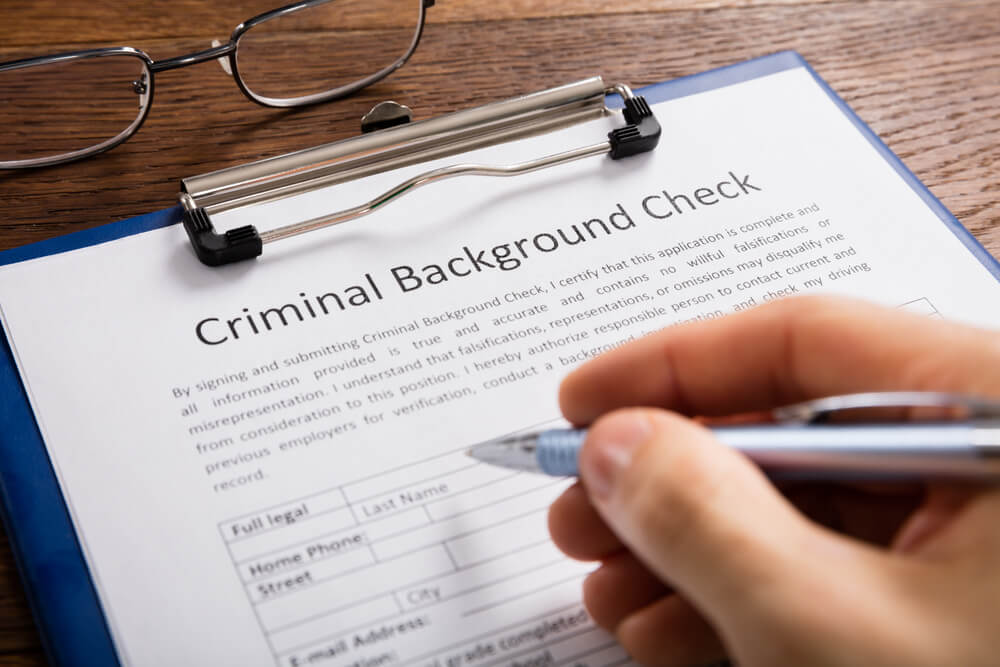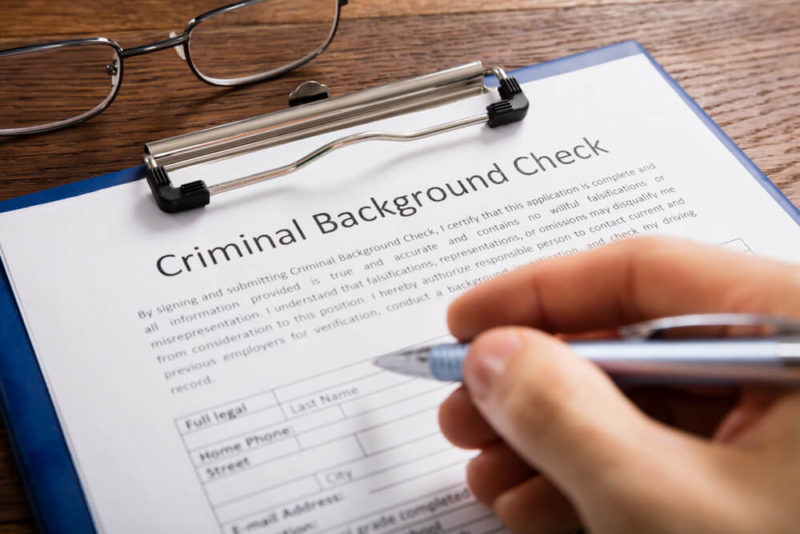 Why are Background Checks Important?
Sometimes, an applicant may include false information on their resumes or try to hide criminal convictions. The purpose of background checks is to verify the information that is on a potential hire's application. For this reason, there are several benefits of having a process in place: 
Verification

– It's essential to verify that the individual is qualified for the position. A background check for employment that includes verification can substantiate prior job history and educational degrees that will help determine whether the individual is skilled enough to perform the tasks required.
Employers should never rely on proof of employment, educational degrees, or professional license when the job candidate is providing the proof ‒ by pay stubs, diploma, transcripts, etc. ‒ as there are a plethora of websites that will provide fraudulent credentials, plus access to desktop publishing programs that can create the same is widespread.  Verification should always be handled independently, either by the employer itself or through the use of a reliable background screening company, like us. 
Reduce risk – An important purpose of background checks is to reduce your business risk. By taking this critical step, you can help avoid potential theft or violence taking place by identifying problems early, and by performing an applicant's criminal history background check. You will drastically reduce the odds of hiring someone who may act out violently by uncovering individuals with a violent criminal conviction history.
Performing a "best-practices" check ‒ by searching all counties where an individual has lived, as displayed by an Address Locator product, such as Social Search, and checking all alias legal names (e.g., maiden names) ‒ will help protect your company from being found guilty under Negligent Hiring and Retention Liability laws.  These laws can place employers in legal jeopardy due to the actions of their employees and even their former employees.  
Quality hires

– A thorough background check for employment will assist in obtaining a quality hire. The probability of accumulating quality hires over time increases when you have a system for consistently running a check. 

Protect your brand and reputation

– If your business becomes associated with the "wrong" people, your reputation can take a significant hit. Checking out their backgrounds and history should always be on your list of priorities when considering adding new personnel.  Having employees who do not have undesirable criminal histories and/or fraudulent credentials will help protect your brand and your reputation.

Increase success

– When your business is staffed with high-quality employees, you can expect dramatic improvements in your company's success. Quality workers can elevate your brand visibility, growing your profits. When you partner with a reliable background screening company that is also a reputable CRA, you can rest assured that your company's brand, reputation, and future are well served.
What is Included in Employee Criminal Background Checks?
Depending on the type of business you have, there are various tools that you could use to conduct accurate checks. However, partnering with a CRA, like Reliable Background Screening, committed to running FCRA compliant reports will ensure that due diligence is top of mind when taking reasonable care during the hiring process. Performing "best-practices' background checks will help protect you against liability from negligent hiring and retention lawsuits.
Comprehensive services

– We can conduct comprehensive searches at the county, federal, and state levels that will give you access to valuable information on your new applicants. You'll be able to uncover whether your potential hire has convictions for fraud, illegal substances, felonies, or misdemeanors that can harm your business operations. 

Additional services

– Services beyond a basic background check for employment will provide you information that you may not uncover in a simple report. This is especially important for employees who will be interacting with members of vulnerable  populations, like the elderly or children. Detailed checks are essential for safety and your organization's reputation. County employee criminal background checks will provide additional access to valuable insights that are often not be available at a state-level database.
How Long Does a Background Check for Employment Take?
A background check for employment can be delayed for many reasons that are out of your control. The delay depends on the type of check you've requested. More complex searches may require more points of contact and additional information. Here are some of the challenges you may encounter: 
Inaccurate or incomplete forms

– One of the most common delays is a lack of authorization or incomplete forms. The applicant must sign the appropriate documentation as required by federal law. 

Establishing contacts

– There may be delays in establishing a connection with certain people to verify specific information. Sometimes additional documentation is required to speed up the process, or several sources may be needed to verify the information. For example, third-party databases, schools, and previous employers may need to be contacted to complete the verification. 

Courts backlogged

– If the courts are backlogged or closed for the holidays, it will delay the process of a criminal records check. Since many county courts do not use digital systems, a county clerk or runner must do some searches manually. This can increase the timeline from three to 30 days, or more.

International information

– When an applicant has graduated from a school outside the country or conducted other businesses internationally, it may take more time due to the privacy policies of other countries.

Aliases

– Employee background checks that involve alias and name variance searches can cause delays because they may require manual checks to confirm an applicant's identity. 
Are You Ready to Order Employee Background Checks?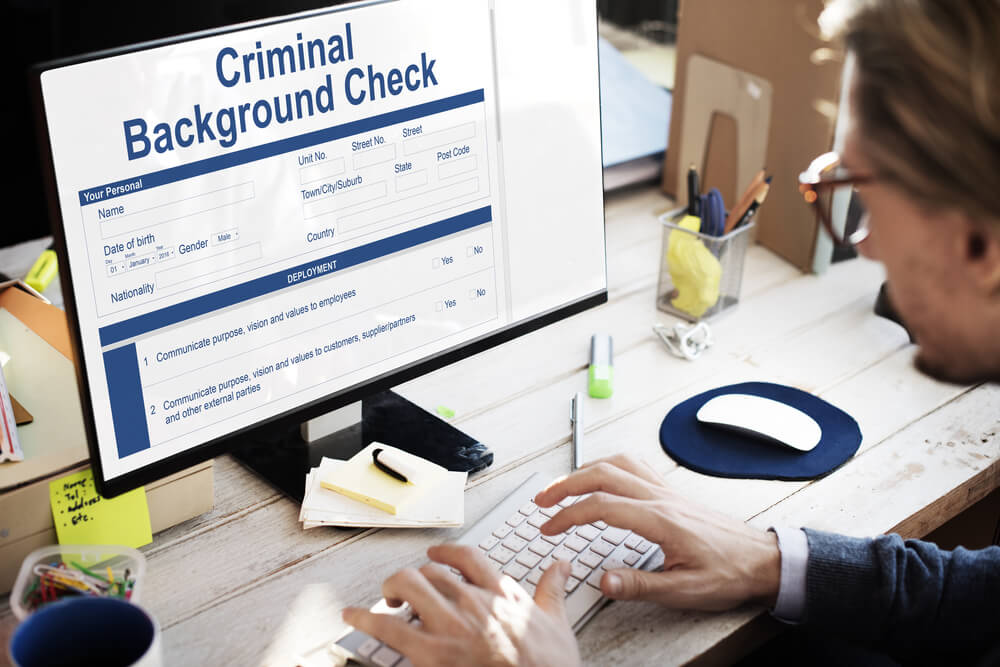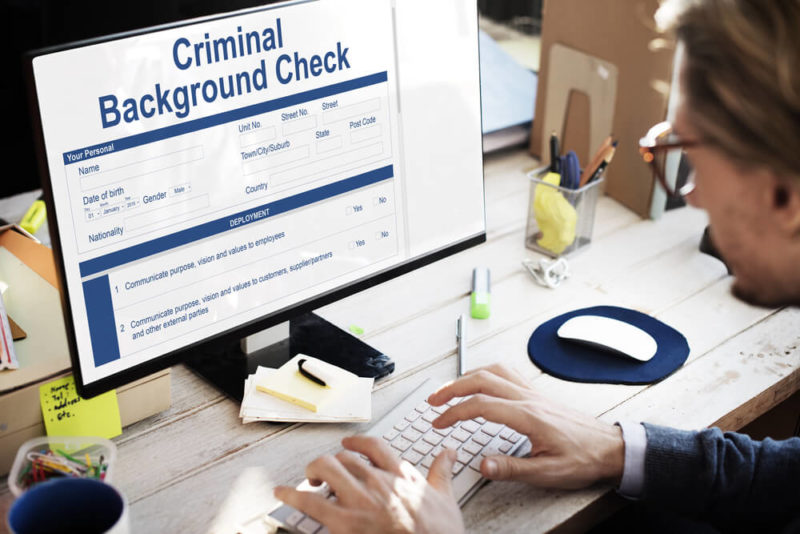 Why are background checks important for your business? Your business is your investment, and we are committed to helping you protect it. For over 30 years, we've partnered with clients all over the country, providing reliable, adaptable, and transparent background checks. We are a family business that has achieved exceptional results by remaining focused on excellent execution and unmatched client care. We provide the following employee background checks: 
Employee and independent contractor background checks
Social media background checks
Drug screening tests
Employee Criminal Background Checks for all Industries
No matter what industry you are in, we can assist you with a background check. The purpose of background checks is to protect your investment and your brand. We will provide you with expert advice without any additional charge while helping you set up a background check process. We've served a wide variety of industries, including: 
Business owners and managers
Real estate
Franchises
Country clubs
Healthcare
Education
Government 
Non-profits 
We are FCRA compliant with the capability of researching records from every county courthouse in the nation. Our award-winning and secure online services are tailored to your specific requirements 24/7. When you work with us, you'll have exclusive access to national, state and county data, including criminal records from all 50 states. 
Give us a call today to discuss how we can help you protect your business!
Posted by: Brett Troisi – Vice President, Reliable Background Screening
Copyright © 2021, Reliable Background Screening, a Division of Marcett, Inc. All rights reserved.