RELIABLE BACKGROUND SCREENING NEWSLETTER - JULY 2020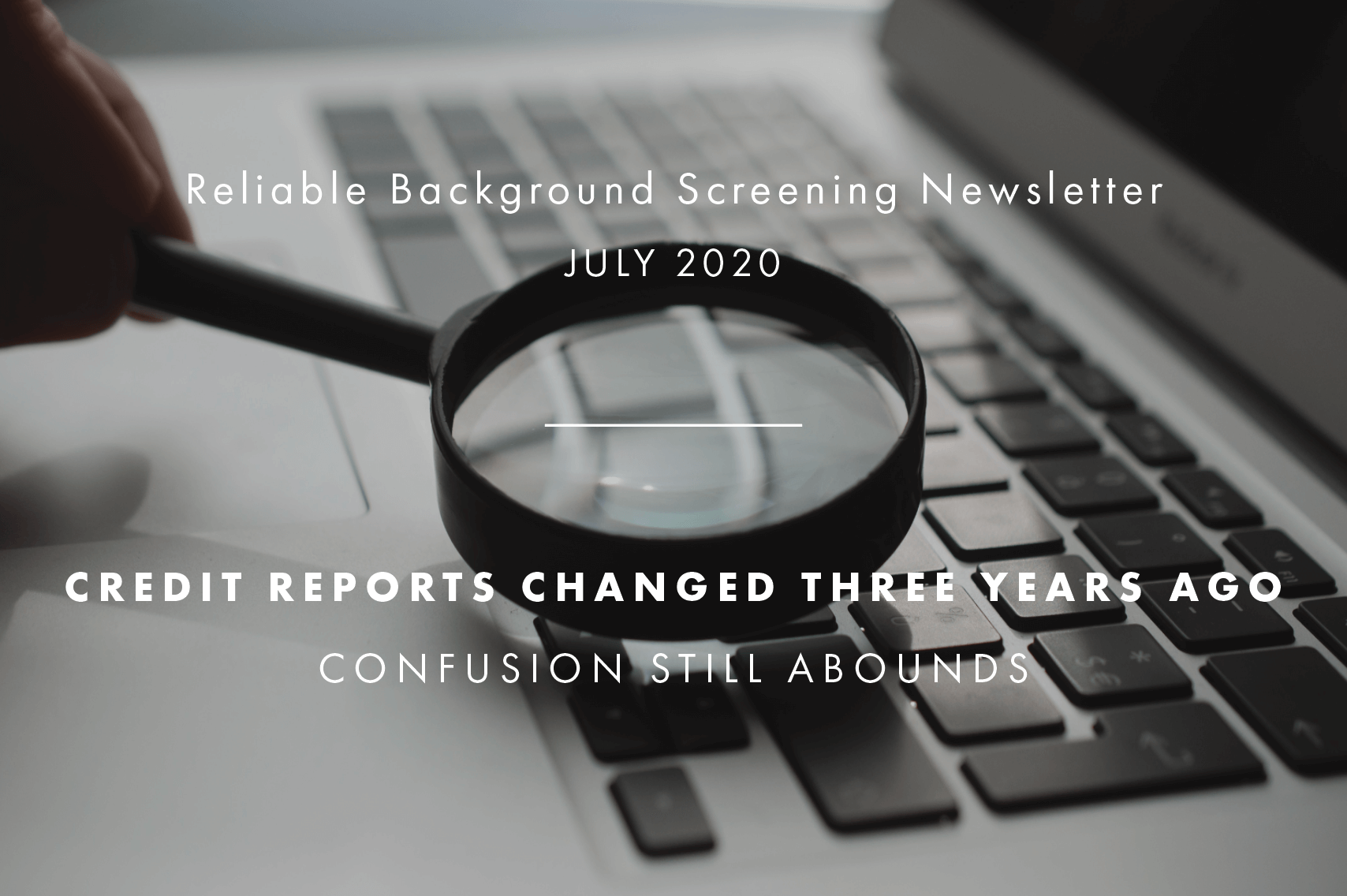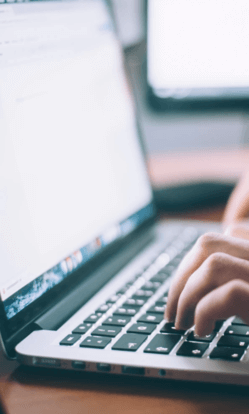 The three-year anniversary of the most sweeping changes to credit reports in decades just occurred (July 1, 2017 – 2020). Yet, I continue to be amazed at the myriad of people who are in industries that use credit reports but are still unaware of the critical data that has been omitted from credit reports for now over three years.
The modifications to credit reports in July of 2017 were a direct result of a lawsuit settlement against the three major credit bureaus – Equifax, Experian, and TransUnion. This settlement resulted in the creation of the National Consumer Assistance Plan (NCAP).
Read our latest blog to learn more about the resulting mandates and their lasting impact on the information available via credit reports.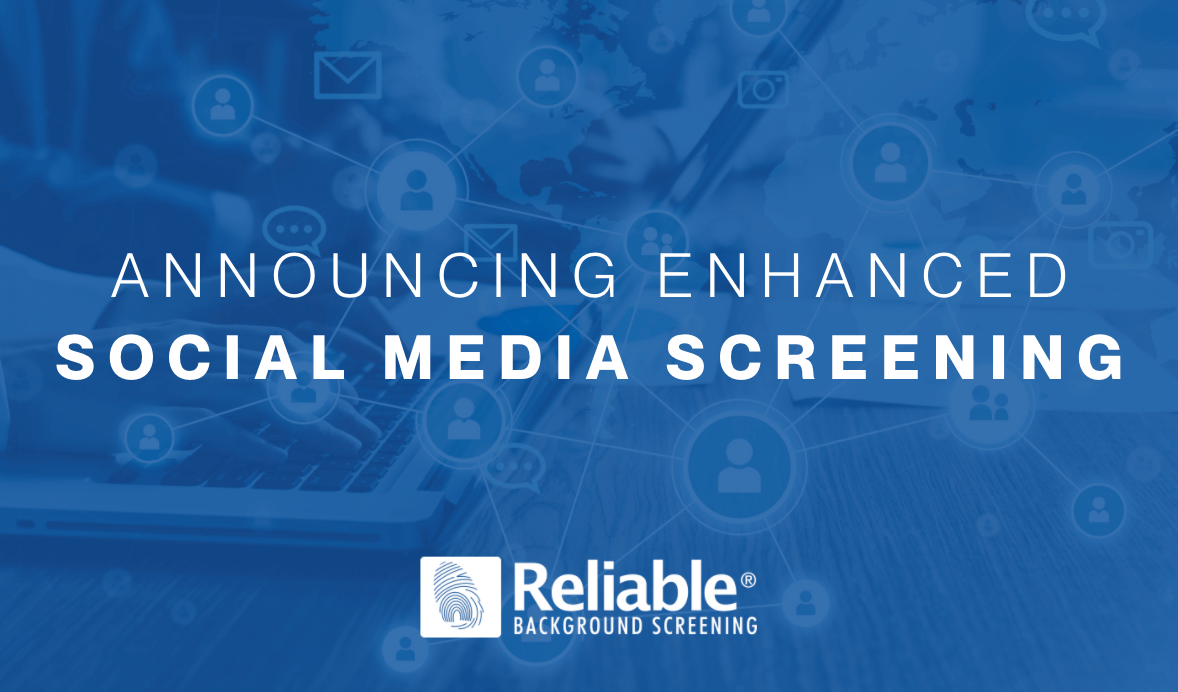 Protect your brand through comprehensive social media screening. Reliable Background Screening's social media background check solution will scour an applicant's online activity for behaviors that could put your company at risk. Social Media Screening helps minimize the risk of a toxic hire, ensure a good cultural fit, and protect your company's brand.
Interested in social media screening for your business?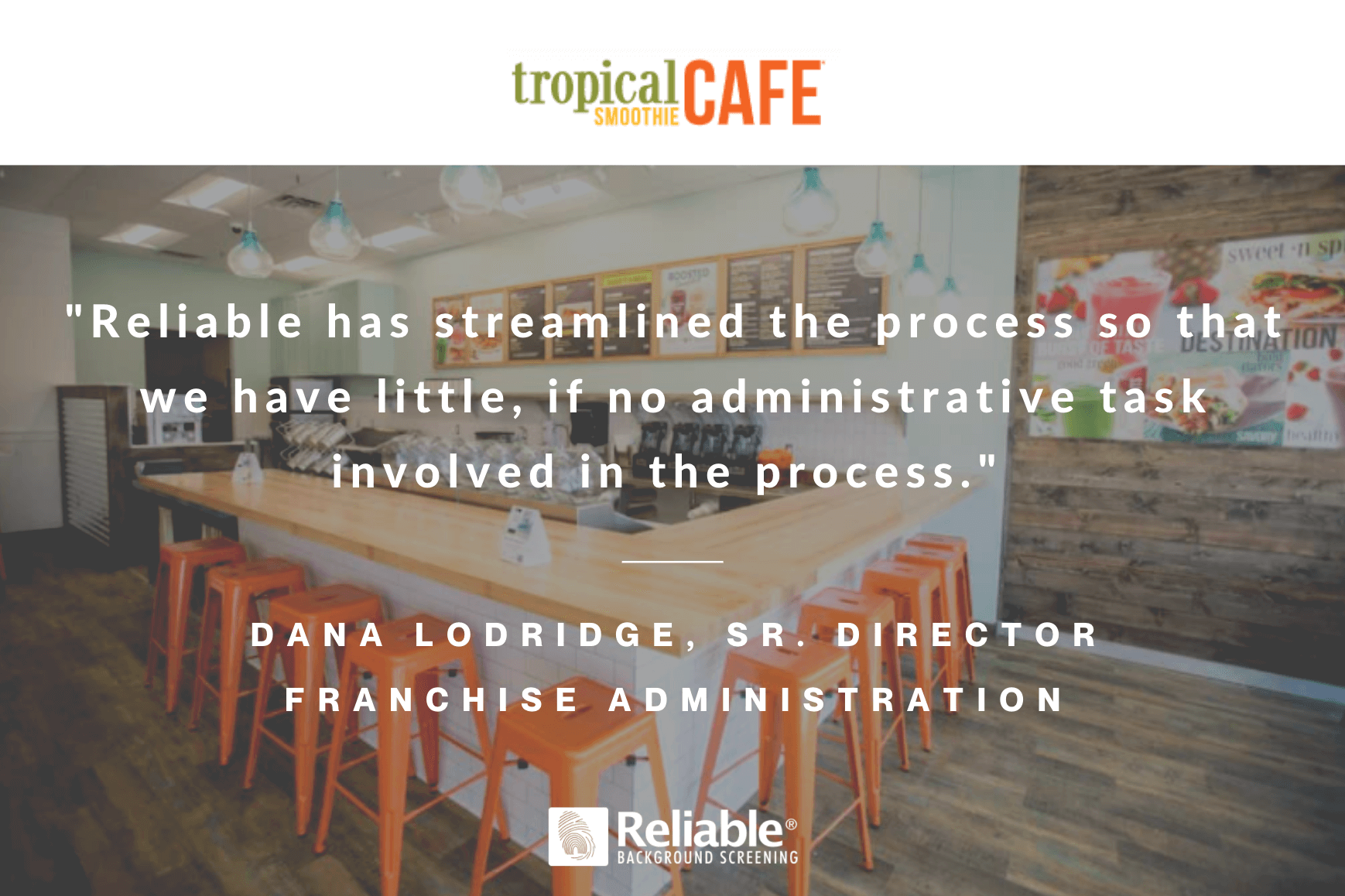 "Reliable Background Screening has been a great partner providing us with background and credit check services. Reliable has streamlined the process so that we have little if no administrative task involved in the process. Everything is done online and all reporting is electronic, from sending the links to our applicants, to review of the final background and credit reports. This saves us a lot of time and leverages technology with our applicants so they can easily complete the necessary information to complete their report."
Dana Lodridge, Senior Director, Franchise Administration, Tropical Smoothie Cafe


To request information or to ask questions regarding background screening call (833) 946-1989 or click above.