As the country returns to normalcy, we see the pandemic may have forever impacted workplace practices. Many businesses have adopted hybrid work environments that require employees to spend some time in the company office while working remotely. Other organizations have opted for allowing their employees to work from home in light of COVID restrictions permanently. It is still essential to verify an employee's background before hiring them. Hiring a remote worker will still require an employee background check, and we can help you ensure you remain FCRA compliant. 
When Should You Run a Background Check on an Employee?
Working from home has become so popular that it is no longer taboo. Before the pandemic, almost five million remote workers were on payroll with organizations all over the country. The restrictions brought on by COVID increased the need for employees to work from home, speeding up the remote work shift that was likely to happen eventually. 
Although it has become widely accepted that employees may need to work from home, remote work does not suit everyone. Some organizations are not well suited to transition employees from the office to remote work. Organizational systems should be in place to support remote workers, while the employees should be comfortable accomplishing tasks from home. Since it is an adjustment for everyone, it's essential to check an employee's background before working remotely. Some challenges most businesses run into when bringing on remote hires include: 
Hiring

– The hiring process of a remote employee will still require a face-to-face interview. They are still considered a member of the team, and the company should treat them as such. During the hiring process, it's crucial to find out what kind of remotely working software they have experience with and if they have experience with yours. 

Working

– One of the biggest challenges of hiring remote workers is ensuring that they are actually working from home. You should establish boundaries with employees to ensure that they complete work tasks. In some cases, the traditional nine to five work schedule will need to be revised and adjusted. A results-driven approach and flexible work hours may be enough if it works for both the employee and the employer. 

Onboarding

– Like a traditional employee, remote employees should have an onboarding process to ensure they are wholly invested in the position. It may be good to have remote employees come to the corporate office for onboarding sessions before beginning remote work. This will help familiarize them with business operations and company culture. It will also give the remote worker a good idea of company expectations. The key is to create a seamless transition and align the hiring and onboarding processes to create a positive experience for everyone. 

Compliance

– Before you run a background check on an employee, it's essential to have compliance. Depending on state and federal laws, you may have restrictions for when you can request the background check and also what information can be reported about a potential candidate. Some states have salary history bans that prevent employers from accessing salary history or other restrictions on gathering sensitive information. Many third-party screening providers only offer services that help organizations conduct employment verifications without collecting physical copies of passports, driver's licenses, and other Government ID documents. 
How to Run an Effective Employee Background Screening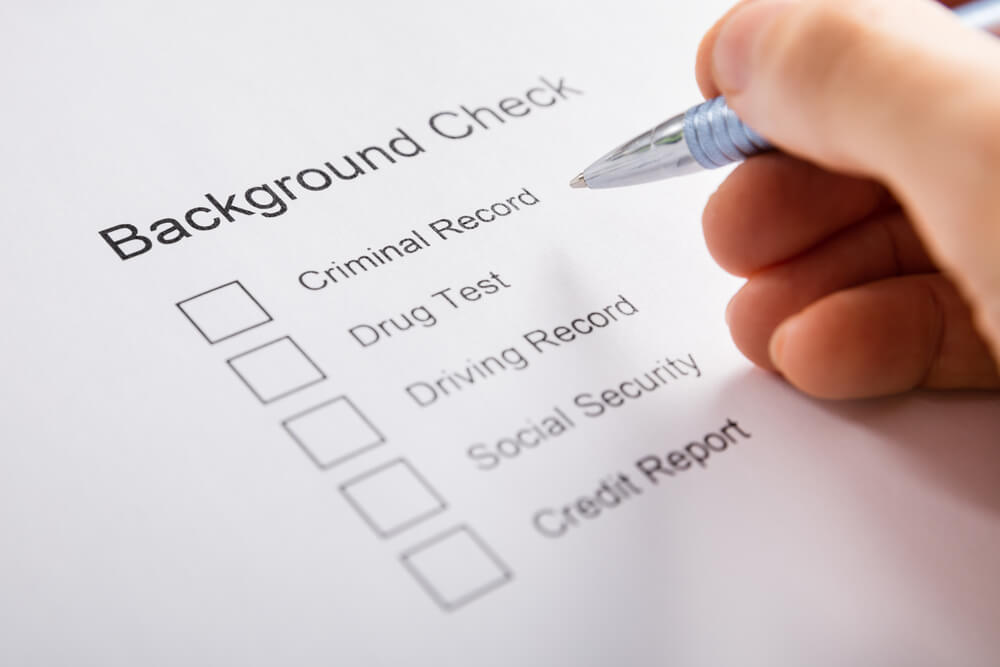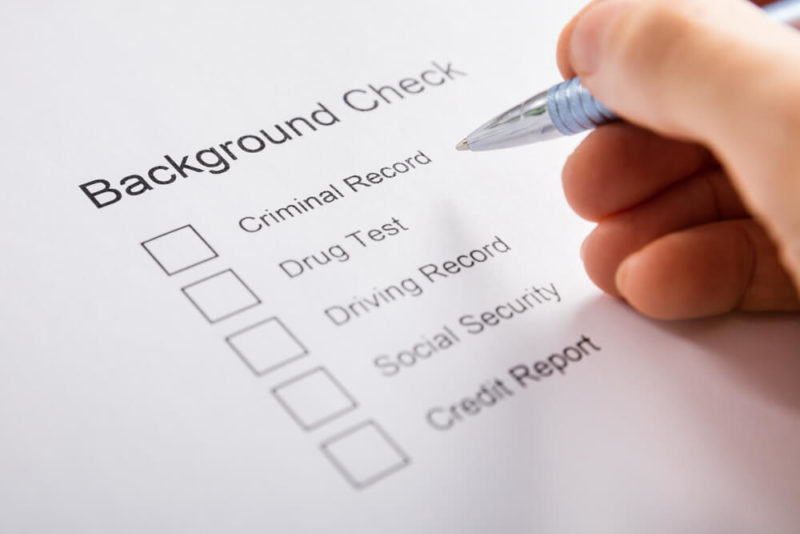 When you are ready to run a background check on an employee, you should include these  components: 
Criminal reports

– These reports will reveal encounters with law enforcement and what the outcome was.  It is important to not only use a criminal database, such as the CORE

®

Criminal Search but to also perform county criminal records searches, based upon a 7-year name and address history as uncovered by a name and address locator product, such as our Social Search product.  
Checking Federal Criminal Records Searches is also important, as federal crimes are not typically found in criminal databases or county criminal searches.  A separate search of the Federal Court System is needed to uncover these federal crimes.
Additionally, checking all legal names that appear in the Social Search product within at least the past seven years is crucial, as most criminal records have no Social Security Numbers (SSN) attached to them.  Thus crimes committed under a maiden name will not be found if only the current married name is being searched.
Drug Screening testing

– You can conduct these reports remotely through a nationwide network of providers.  This can and should be done with one point of access, with your single online credentials to your background screening partner. This typically consists of collecting urine samples at a testing lab that reveals whether a potential hire or existing employee engages in the use of illegal substances. 
For employees who drive even a small portion of their time as part of their job responsibilities, you should also include Motor Vehicle Reports or Driving Reports. These are important reports since they reveal any encounters with law enforcement and incidents that may have taken place while driving a car, and they come directly from State Motor Vehicle Departments. This is especially important whether a company car is part of a candidate's position and even when the candidate is using their personal car to drive while on company time. 
Other important considerations with background checks for remote workers include partnering with an FCRA compliant partner familiar with local screening laws and regulations. Checking an employee's background must follow strict guidelines that may not be familiar to business owners. As experts in the industry for over 30 years, we provide our clients with peace of mind knowing that we can handle the complexities of the screening process. By incorporating the following practices for an employee background check, you'll be able to make more informed hiring decisions: 
Leverage technology

– We are committed to educating our clients and providing expert advice free of charge. We can help you leverage technology to build an employee background screening process to help ensure that you hire the right person every time. Incorporating employee background check technology, you can access disclosure and authorization documents quickly and easily. These systems provide access to information and dashboards that indicate when an employee's background check is complete. 

Multiple layers of employee verification

– Since remote workers can be based anywhere in the country, comprehensive verification processes include multiple contact points like email, fax, phone, and third-party databases. This technique provides several ways to respond and higher chances of receiving replies. Multiple layers applied to a background check for employee onboarding ensure thorough verification. 

Review for improvement

– As remote work continues to advance and evolve, continuous improvement of the systems put in place is crucial for staying up to date on employee background screening processes. Laws and regulations are constantly changing, and your screening program should remain aligned with these updates. Having the guidance of an FCRA compliant background check agency will help keep your business abreast of best practices for your location. Partnering with us will provide you the following benefits: 

Compliance

– Assisting you to remain in compliance with all laws and regulations. 

Alignment

– Employee background screening will remain aligned with your internal policies

Value

– Recognize cost-effective products and services that will enhance background screening processes.

Leverage – Continue to leverage new technologies and software integrations.

We Can Help With an Employee Background Check
The workplace has changed dramatically over the past year, and it can be overwhelming staying up to date on all legal and regulatory requirements of hiring remote employees. We are leaders in the field of employee background screening and can partner with you to navigate the complexities of new hiring laws. We apply our services to a wide variety of industries, including: 
Business owners and managers

– We design our comprehensive employment background screening program for any and every size business. We can develop customized employee background screening for your business, from background checks for independent contractors to employees. 

Franchise

– With the correct franchisee evaluation and review processes in place, you can ensure that you select the best people for your franchise network. Protect your hard work, financial investment, and your brand with a background check for all franchisees looking to join your franchise. 

Healthcare

– We have employee screening solutions specially designed for medical practitioners, hospitals, and medical companies who need accurate employee background screening, including professional license checks and more detailed reports. This is especially important for hospitals and medical practices that receive reimbursements from federal government programs, such as Medicare, Medicaid, and TRICARE.

And many more!
We pride ourselves on being a family business committed to delivering reliable and adaptable background screening services with integrity. Give us a call today to discuss how we can help you with your employee screening process!
Posted by: Brett Troisi – Vice President, Reliable Background Screening
Copyright © 2021, Reliable Background Screening, a Division of Marcett, Inc. All rights reserved.