Many job offer letters include wording stating that the position is reliant on the successful completion of a background check. These checks may include a credit check, a criminal background check, and even a look at the employee's social media activities. The federal Fair Credit Reporting Act, as well as other state and municipal regulations, outline and regulate employers' and potential workers' rights and duties. Best practices also apply to the request for background checks and the presentation of information by the potential employee.
You may be wondering how does a background check verify employment or how do background checks work. Continue reading to find out what a background check for work entails and what the top attributes of a reputable background checking business are. We are one of the top background screening companies.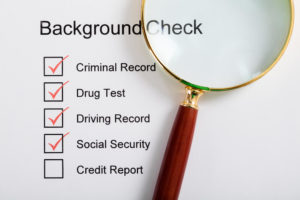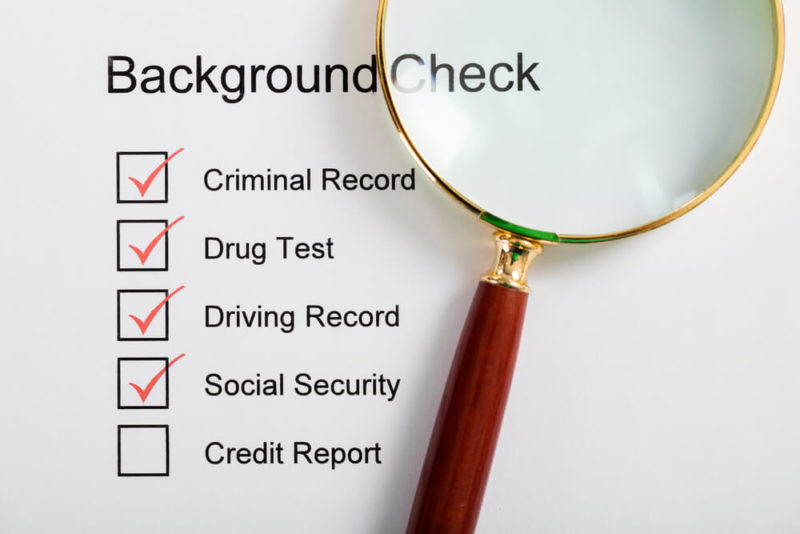 How To Do a Background Check: Why and How Do Employers Use Them?
Before we get into how to do a background check, it is important to know why companies do them. All hiring action is defined as a risk-mitigation effort. Organizations do everything they can to decrease the likelihood of a disastrous hire. Before making an offer to an employee, background checks into credit history, criminal behavior, and social media habits might help reveal personal red flags. So, how do background checks work?
According to the Equal Employment Opportunity Commission, background checks may not be used to discriminate against candidates based on race, color, national origin, sex, religion, handicap, genetics, or age.
Credit checks are used by hiring companies on the basis that persons who struggle to manage their financial resources and commitments may lack the responsibility and judgment to prosper in a profession, particularly one in which handling financial assets is the main duty. Companies may be concerned about theft or embezzlement from job candidates with a history of financial irresponsibility in some jobs that require discretion or access to finances and sensitive information. 
Again, the organization's goal is not to pass moral judgment, but rather to decrease risk by paying attention to probability. 
Now, how does a background check verify employment? Let's get into the details.
How Does A Background Check Verify Employment
Your potential employer may contact previous employers with your permission. A CRA will call the companies stated on your résumé or application to confirm the dates and roles you had. They may also call the references you gave to determine your performance and character.
How Do Background Checks Work: Criminal Checks
Employers might learn about an applicant's prior behavior by conducting a criminal background check. Contrary to popular belief, there is no perfect national database of criminal history.
Instead, most criminal background check organizations offer a variety of services to their employer clients, ranging from focused local checks to regional or nationwide searches. Indeed, in certain regions, a criminal background check may entail a human from the investigative services organization physically visiting a local county courthouse to request data.
Many businesses find it more cost-effective to conduct a local or state level check, however, this scope may miss a criminal history from another state or municipality.  The reality is that the cost of a hire is significant, both with the training that is involved and with the actual wages that are paid.  Wages quickly add up to thousands and tens of thousands of dollars.  Performing a "best-practices" background check will typically cost less than one or two days of wages –  far less than tens of thousands of dollars your company will pay each employee over a year.  Plus, scrimping on your background check can cause your firm to not be protected from negligent hiring and retention lawsuits.
What is the most important service a background screening company can provide? It's difficult to reduce it down to just one. Although the report is important, there are other factors that businesses should examine. Compliance, affordability, quality data, response time, and customer service are all important elements to consider when choosing a background screening firm. You will have a pleasant experience and confidence in your recruiting process if these several factors all work together.
It is critical to select a top background screening company, like us, that adds genuine value to your business.
1. Compliance
One reason a corporation performs background checks is to prevent a risky hire. Compliance is a top priority for a respectable background screening firm.
Background check businesses should be well-versed in federal, state, and local employment screening requirements, such as the Fair Credit Reporting Act. They should provide you with current disclosure and authorization paperwork, as well as pre-adverse and adverse action letters.
2. Price
Background checks are no exception to the adage "you get what you pay for." Consider if the cheapest choice is the best solution. While it is important to keep your budget in mind, it is also crucial to do excellent and up-to-date background checks.
When looking for a background screening service, be sure to compare reports of comparable quality. Less expensive background checks may occasionally be missing key information, which can place your company or organization at greater risk. Check to see whether your screening company is combing through many data sources to generate a comprehensive report on your prospect. Because background checks are a crucial part of the recruiting process, the value they offer to your firm should be more significant than the cost.
3. High-Quality Information 
When combined with other background check reports, database searches may be a very useful tool. Keep in mind that database searches are not a complete background check report in and of itself. Database searches can cast a wide net, sometimes finding offenses that might not otherwise be located.  However, any criminal record on a database must always be verified from its original source, which is typically a county courthouse.
Despite typical federal standards, states can impose their own limits on reporting offenses to a database. Some states additionally limit the case specifics that can be released to a database, while others refuse to share any information at all. Some state and municipal governments rely on direct searches for money, thus they will not provide information to a database. Using a database search in conjunction with county criminal records searches is the most effective approach to obtaining an in-depth report on a candidate.
4. Time to Resolve
You want to ensure that the background check is completed in a timely and accurate way. A background check typically takes two to three days to complete. There are over 3,000 counties or county-equivalents in the United States, each having its own court record database. 
The time it takes to get search results varies by county and depends on the technology employed. Although some counties have internet databases, others still save court records on ledger books or microfilm. In clerk-assisted counties, results may take longer. Any unforeseen delays should be communicated to you by a reputable background check service.  Delays are generally due to potential matches, which because of the lack of social security numbers on most criminal records, records are typically matched by name and date of birth.  With only 365/366 days in a year, there are frequently potential matches that require further research to positively identify whether a record belongs to your candidate, or not. 
5. Customer Support
Some businesses regard customer service to be one of the most important aspects of a background screening provider. Customer service professionals that are well-trained and equipped to answer your queries are vital. Customer service does not cease when a phone call or online chat session is completed. It is all about the whole experience you have with the background check service.
Background check providers should keep you up to date on industry standards for background screening. A background screening business should provide important changes, court closings, background check news, and pertinent industry information through monthly newsletters, blog posts, and emails. The more you know, the more effective your hiring process will be.
6. Overall Worth
What is critical to the hiring process at your company? While compliance, affordability, quality data, and customer service are all significant aspects of a background screening program, your connection with the supplier is the most vital.
Make sure that your total experience with your background check service is more than simply a report.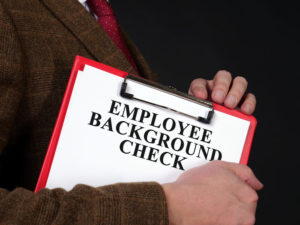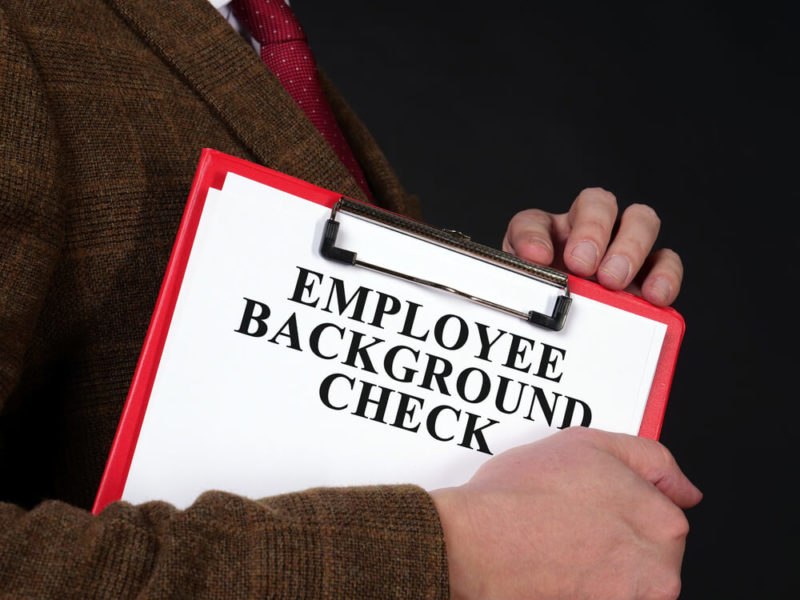 To Conclude
Reliable Background Screening offers professional guidance and exceptional quality background check services. We help thousands of our clients reduce risk. Our first purpose is to safeguard you, your workers, your company, your brand, and your assets. We accomplish this by educating our clients on the importance of background information and the best ways to obtain it. Call our top background screening company today.