RELIABLE BACKGROUND SCREENING NEWSLETTER – OCTOBER 2017
Bad Idea and It Might Be Illegal Too!
It is tempting to think that choosing seasonal employees can be done without having to follow the same process we follow when hiring 'regular' employees. After all, they are only going to be around for a short while, and they are often paid less than other employees
Relaxing your background screening standards for seasonal employees might be hazardous to your business, and we caution you to be very careful with your applicants' onboarding selection process.
Just like any other employee you have hired, seasonal employees also represent your brand, and generally have access to customers, confidential data, financial information, etc. In fact, during the holiday season, employees are often exposed to more financial transactions, and they come in contact with more customers than at any other time during the year. This could spell disaster if you happen to hire an unscrupulous seasonal employee.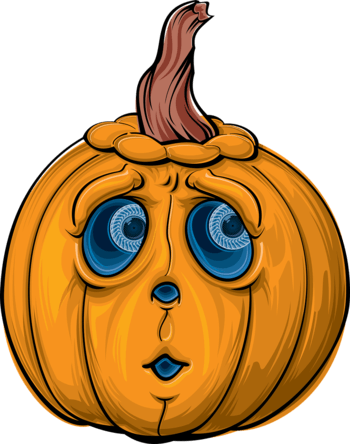 In addition to being a bad idea, it is also illegal to apply different background screening standards to applicants within the same job classification. Discrimination lawsuits can result when applicants within the same job category are treated differently. Thus, another reason to maintain your background screening standards with seasonal employees.
We understand why some may lower their background screening standards during the holiday season – they want the hiring process to be fast and easy while preparing for the busiest time of the year. You do not need to compromise your standards and take unnecessary risks to get hiring moving during the holiday season. Reliable Background Screening can make your background screening easy, convenient, and fast; while providing you with unparalleled quality control to help ensure your results are valid to best protect your company, staff, and customers.
Rudy Troisi, President
Reliable Background Screening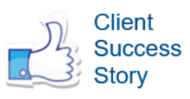 Chompie's is a full-service restaurant chain that has been serving up great food,including freshly baked bread, cakes, pastries, and world-famous bagels in Arizona since 1979.
Employers are tasked with the oftentimes difficult job of hiring, promoting, and reassigning employees.
Sorting through the candidates can be daunting and feels almost like hitting the lottery when you find a person that fits so well that you can feel confident investing in their training. Chompie's has found a solution for screening candidates and evaluating whether or not to offer them employment. They use Reliable Background Screening!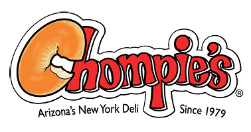 Lourdes is the HR manager for Chompie's, a chain of New Your City style restaurants. Chompie's began using Reliable Background Screening to screen employees more than a decade ago.
Lourdes says, "I like the personal attention I receive. I speak mostly to Karen, Rudy, or Donna. One of them is always there, and it's nice to know that I will hear a familiar voice when I call. With Reliable, you're not calling a toll-free number and getting whomever." This individual attention is one reason Chompie's has been using Reliable since before Lourdes began her position as the HR manager.
Like most professionals (especially in the field of HR), Lourdes has a busy job and needs results as quickly as she can get them, because that helps Chompie's run more efficiently. She says, "what I like most about Reliable is their very fast response time. I can go on their secure online portal, run the screening, and some results come back right away! When they show up as pending, there is usually someone from Reliable's side already working on it." She says the team at Reliable are always there to help, "They are always on top of it."
We Appreciate and Reward Referrals
To keep costs in check to provide our quality services at fair prices, we rely on our satisfied clients' referrals to get new clients.
If you are happy with the service we are providing you, we will greatly appreciate you referring us to others like you who also value protecting their brand, reputation, and safety. As a token of our appreciation, we will send you a $25 Amazon gift card.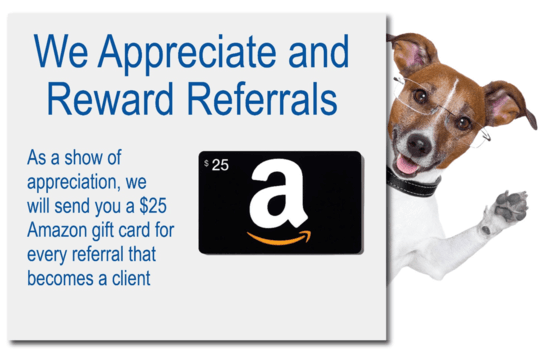 They SHOULD Have Known!
Seasonal Employees Should Be Background Checked Too!
Deciding against a background check can do more than cause your business lost time and productivity: it can also put you on the hook for any crimes that may follow once you make your hire.
A home decor company learned this unfortunate lesson after bringing on a temporary employee without conducting a background check prior to his start. The employee was assigned to a delivery route and proceeded to assault one of his customers while on the clock — with a knife. The company that hired him wound up being liable for the temp employee's crimes because of its negligence. A "best practices" background check could have prevented liability due to negligence.
Don't let those with questionable past conduct put your reputation at risk and cause you financial damages! It is imperative to conduct thorough background checks on everyone you do business with.
Reliable Background Screening is widely viewed as the experts in the intricacies of the Fair Credit Reporting Act (FCRA) and other background screening regulations. We take the time to explain these to our clients, in a simplified and practical manner, without charging extra for our expert advice. In a heavily-regulated area such as background screening, you want to partner with those who operate with the highest regard to the laws and regulations.
They SHOULD Have Known! is a monthly column written by Brett Troisi, Vice President, of Reliable Background Screening. Like everyone else at Reliable, Brett's mission is to inform and educate the public of the importance of thorough background screening to protect your company and your brand.


To request information or to ask questions regarding background screening call (833) 946-1989 or click above.