RELIABLE BACKGROUND SCREENING NEWSLETTER - NOVEMBER 2019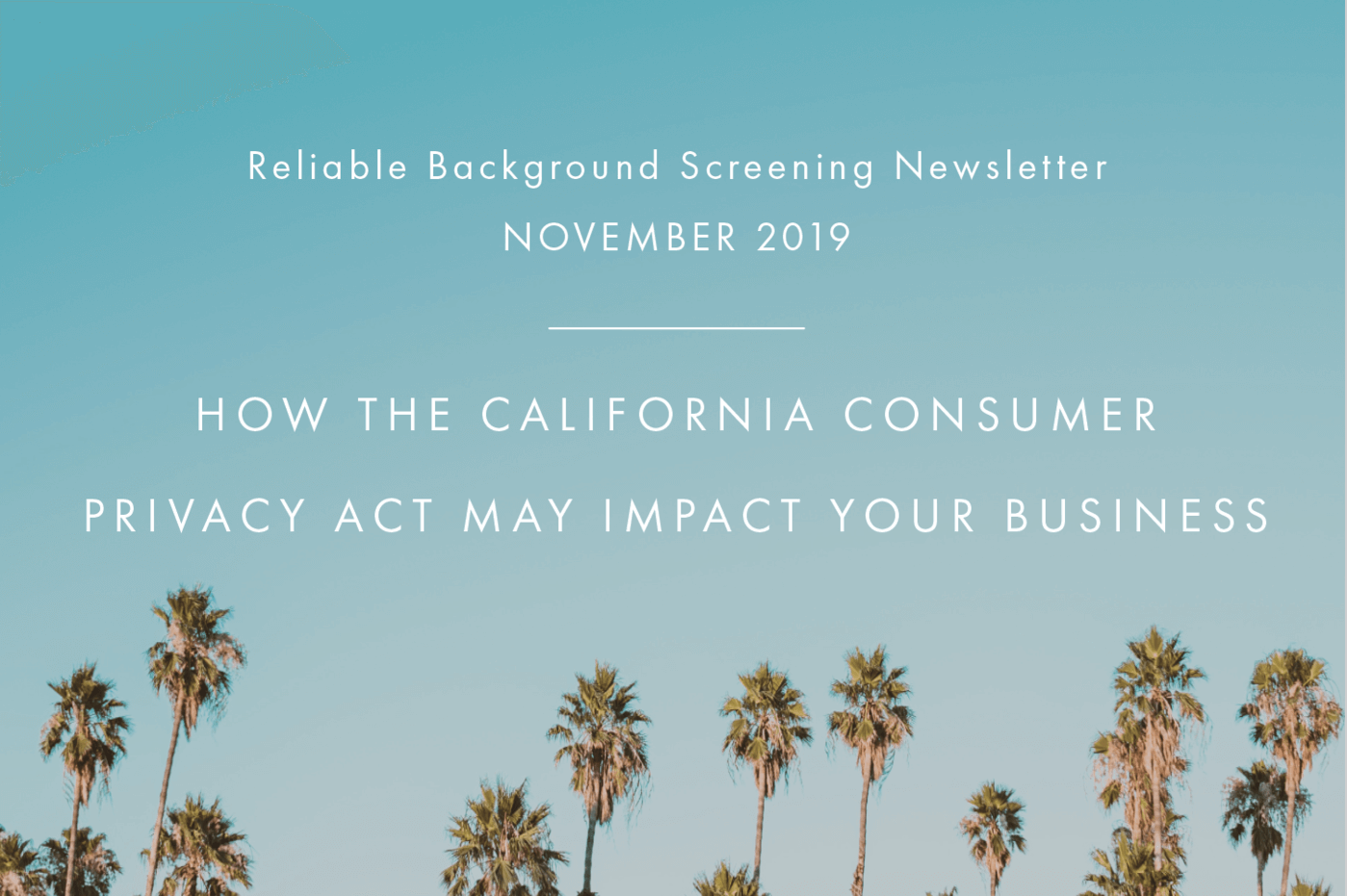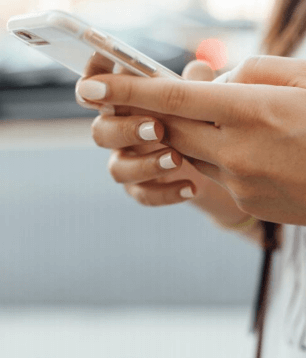 California, arguably the most consumer-friendly state, has once again placed itself at the forefront of legislation, this time with a law impacting data protection, by enacting – in one week from the time it was drafted – the California Consumer Privacy Act (CCPA). If it seems reckless to pass legislation in such a short period of time, most reasonable people would probably agree.
Nevertheless, this law will take effect on January 1, 2020 and will be enforced by the California Attorney General beginning in July 2020. The CCPA will affect for-profit businesses that either have annual gross sales in excess of $25 million, or that buy, share, receive or sell personal information for commercial purposes of fifty thousand or more consumer household devices . Learn more about the impact this legislation will have on businesses in this month's blog post.
SOCIAL MEDIA HIGLIGHT OF THE MONTH
As we near the end of 2019, we are taking a moment to acknowledge each of the team members that have contributed to another wonderful year at Reliable Background Screening.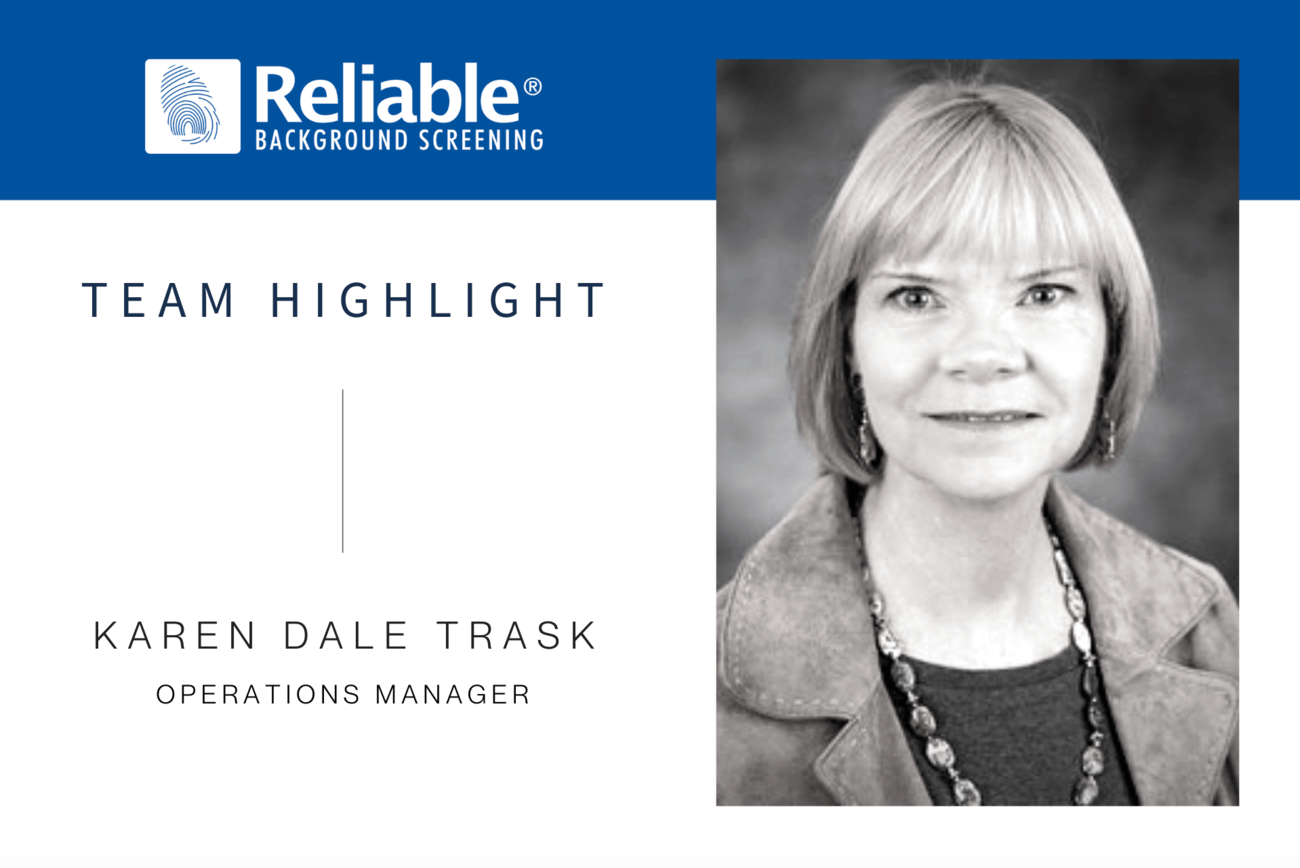 MEET KAREN | For the past six years, Karen Dale Trask has served as Reliable Background Screening's Operations Manager, overseeing the firm's daily operations and leveraging her multifaceted administrative experience to provide unparalleled service for our clients. A native of Michigan, Karen moved to Arizona in 1978 after completing a bachelor's degree at Kendall College of Art & Design. In addition to being a knowledgeable and talented operations professional, Karen is a world traveler and a published author of paranormal suspense fiction. She will be retiring in May and although we know she'll be terribly missed, her legacy will live on in the quality of work we produce and the warmth of our customer service. Thank you for all you do for our team, Karen!
Want to see more team highlights, catch up on industry news, and learn tips on how to mitigate risk for your business, franchise, school, or non-profit organization?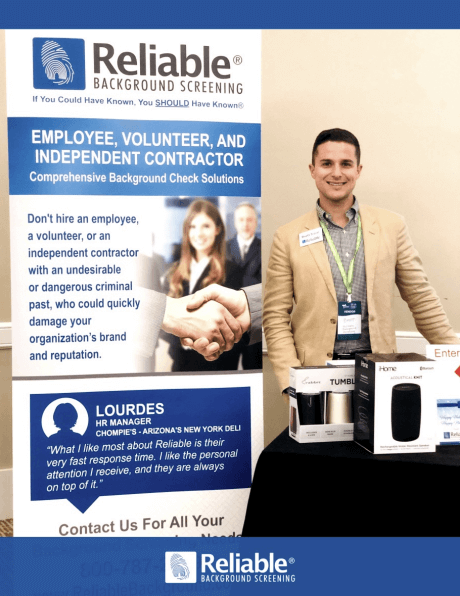 Brett Troisi, Vice President of National Sales & Marketing, recently attended the Green Home Solutions 2019 Annual Conference in San Diego, California. Green Home Solutions provides air quality services such as mold removal, indoor air quality improvement, and odor removal to help create a healthy indoor air environment for all.
As the exclusive background check partner for the company and its franchisee network, it was an honor for Brett to share industry best practices and discuss the intricacies of Adverse Action Notices, shedding light on how to handle finding 'red flags' on a candidate's record as well as what you can and can't ask as an employer.
Throughout the year, our team attends many franchise-brand-specific conferences to help franchisors and franchisees protect their brands, colleagues, and customers. Thank you to Green Home Solutions for hosting such a well-organized and informative event!


To request information or to ask questions regarding background screening call (833) 946-1989 or click above.