RELIABLE BACKGROUND SCREENING NEWSLETTER – MAY 2019
Equifax Revolutionizes What is a Soft Pull Credit Report
In an interesting move that leads the credit bureau industry, Equifax has made "soft pull" credit reports available for tenant screening purposes. Of the three main credit bureaus, Equifax is the only credit bureau that provides the option of a soft pull tenant screening inquiry to the end-user, i.e., to the landlord, apartment or property management company.
Unlike the other two credit bureaus, that only make available soft pull tenant screening inquiries directly to the consumer, Equifax provides the option to background screening companies who re-sell their credit report, to make soft pull tenant inquiries available to the end-user (landlord, apartment, etc.).
As an end-user (landlord), it is best to control the input, rather than allow the applicant to potentially compromise the results, by misspelling their name, date of birth or social security number.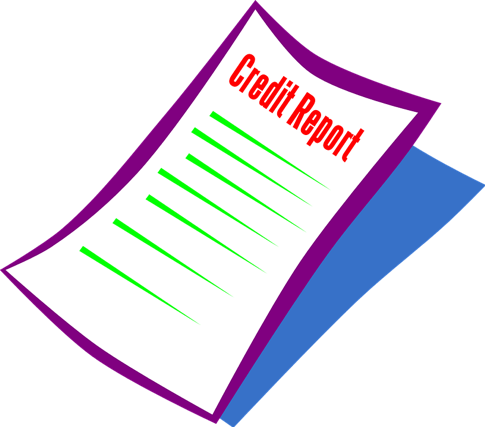 However, Equifax does require that the background screening company obtain a new Equifax Subscriber Member Number, otherwise their tenant screening inquiries will continue to be hard pull inquiries.
The difference between a soft pull and a hard pull credit inquiry is that soft pull inquiries have no impact upon a consumer's credit score. Hard pull inquiries, generally are for extensions of credit, and the more hard pull inquiries one has, the lower is that person's credit score.
Soft pull tenant screening inquiries are an advantage for the consumer, as they will have zero impact upon the consumer's credit score. However, it also becomes an advantage to the landlord, apartment, realtor or property management company, as they can promote to their prospective residents that their background check will not lower their applicants' credit scores.
Reliable Background Screening obtained the required new Equifax Subscriber Member Number several months ago, so that all of its Equifax tenant screening reports are now soft pull inquiries.
Rudy Troisi, L.P.I., President and CEO, Reliable Background Screening
BRETT'S RELIABLE QUICK TIPS
We Appreciate and Reward Referrals
To keep costs in check to provide our quality services at fair prices, we rely on our satisfied clients' referrals to get new clients.
If you are happy with the service we are providing you, we will greatly appreciate you referring us to others like you who also value protecting their brand, reputation, and safety. As a token of our appreciation, we will send you a $25 Amazon gift card.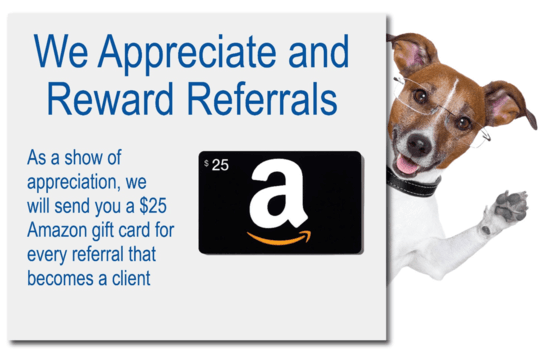 Announcing A New Product:
Social Discovery IQ
As you undoubtedly know, social media is a treasure trove of information which will undoubtedly help you gain insight into your applicant.
We are excited to announce the new Social Discovery IQ, social media background check.
There are two types of reports, but both provide insight into a candidate – whether it be an employee, franchisee, member, or even a resident. The reports reveal online behavior and appropriateness as a candidate, and whether the individual is a fit for a company's basic code of conduct, values, or social media policy.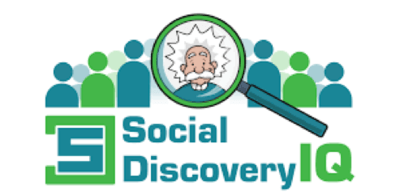 Additionally, they can help mitigate the risk of a negligent hire. These reports can also be utilized post hire or post-selection to do a check in, at your request, to update a candidate's activity and to monitor negative or positive actions/life events that could impact employment or their selection as a representative of your organization's brand.
Social Discovery IQ is an added tool that can be incorporated when screening franchisees, members, employees, residents/tenants and others you wish to do business with. The reports include a review of up to 7 years of history or a timeframe identified at the client's request up to 7 years.
To learn more, call us at 833-946-1989 or use this button.
Not Your Typical Bank Heist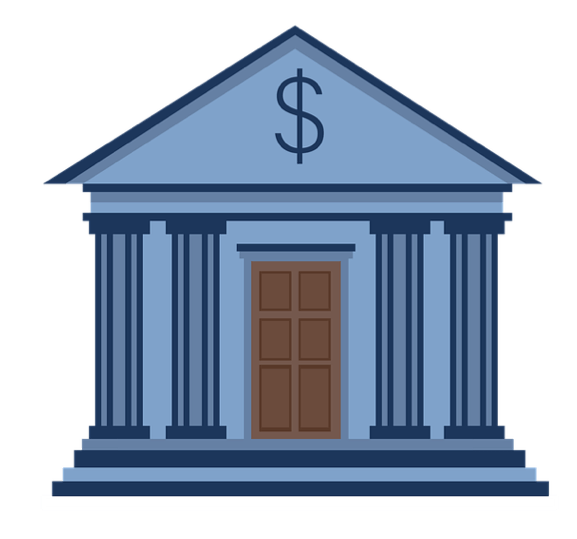 In 1988, veteran con man Armand Moore convinced four employees of the now defunct First National Bank of Chicago to commit a "would-be" epic heist.
The plot was to wire $24,375,000 from a Merrill Lynch account, $19,750,000 from a Brown Foreman distilleries account, and $25 million from the account of United Airlines to dummy accounts in Vienna, Austria. The scam involved the employees of National Bank, who transferred the funds electronically out of the elite customers' accounts.
Moore, posing as various executives from the companies, ordered the initial transfers by phone to Chase Manhattan and Citibank.
The three transactions took just under one hour. The only problem with their plan was that United found more than $20 million missing from their account. The airline immediately contacted the FBI who caught the culprits before they could make the final transfer to dummy accounts in Vienna. The Chicago Tribune quotes a prosecutor at the time, who called the plan, "the most massive and almost successful computer crime I'm aware of in the history of the United States."


To request information or to ask questions regarding background screening call (833) 946-1989 or click above.