RELIABLE BACKGROUND SCREENING NEWSLETTER - MAY 2018
Are You Trading with the Enemy?
Another question would certainly be: What does the Patriot Act have to do with background screening? The straightforward response is: A LOT!
In October 2001, a bill entitled: "Uniting and Strengthening America by Providing Appropriate Tools Required to Intercept and Obstruct Terrorism," better known as the "USA Patriot Act," was passed by Congress and became the law of the land.
The law's objectives include combating money laundering and terrorist financing activities.
It has also expanded the range of industries required to screen organizations and individuals. In fact, some states also have more restrictive requirements.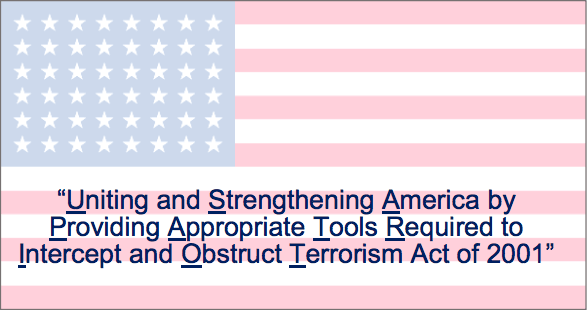 Implementation of major portions of the Act has been delegated to the Office of Foreign Assets Control (OFAC) which is the financial intelligence and enforcement agency of the U.S. Treasury Department. It administers and enforces economic and trade sanctions in support of U.S. national security and foreign policy objectives.
One key aspect of the Act and its regulatory framework is known as "Trading with the Enemy". It mandates:
At a minimum, all businesses and organizations (including 501(c)(3)s) in the United States are legally required to screen, or have screened: new and existing employees, business associates, tenants, members, franchisees, volunteers, etc., by employing what is referred to as the "Specially Designated Nationals" or (SDN) list.
In reality, anyone that your enterprise or organization is engaged with in any type of business relationship — background screening must be performed.
Ignorance of the law and its regulatory dictates is not an excuse.
The SDN list includes known terrorists, terrorist supporters, international narcotics traffickers and those engaged in activities related to the proliferation of weapons of mass destruction. Remember, it is not only wealthy people who have an abundance of money.
Over the past several years, OFAC has imposed millions of dollars in civil and criminal penalties. Even worse, a conviction can result in the additional penalty of ten years federal imprisonment per occurrence.
The bottom line is that the SDN list should be included in your risk management processes and procedures. SDN searches are complex and not at all straightforward. Such research is better left to a licensed and knowledgeable consumer reporting agency, also known as a reliable background screening firm.
Rudy Troisi, President and CEO, Reliable Background Screening
Reliable Background Screening Travels to Utah for LCA Summit
Brett Troisi, Vice President of National Sales and Marketing, had the pleasure of attending the Lice Clinics of America (LCA) Summit held at the Hilton Salt Lake Center in Utah, April 23-25. The Summit featured workshops, a trade show, and team building for LCA franchise owners.
As the authority in eradicating head lice, LCA's patented method sets the standard for treatment. Building a franchise based on these standards means hiring the best staff possible and employment screening is the first step, and Reliable Background screening has been helping LCA franchise owners to do just that. Brett met many new franchise owners and is looking forward to taking part in their screening process.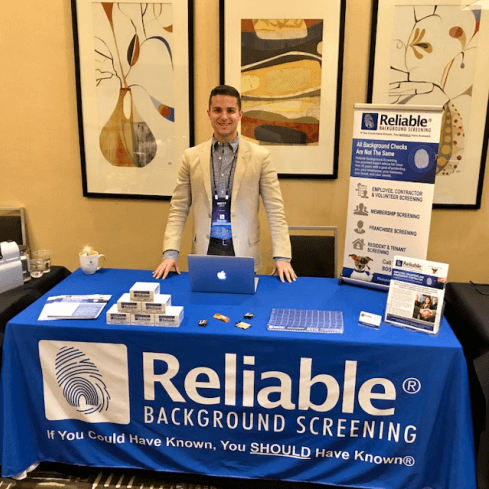 Mitigating Healthcare Industry Cyber Threats
Cyber threats to the healthcare industry are increasing daily, at all aspects of its value train: materials production; formulation; device manufacture; food supplement manufacture; formulation/assembly; packaging; distribution; and ultimately delivery. Such threats are difficult to mitigate against since the industry is multi-national in nature, with different portions of the value chain internationally dispersed.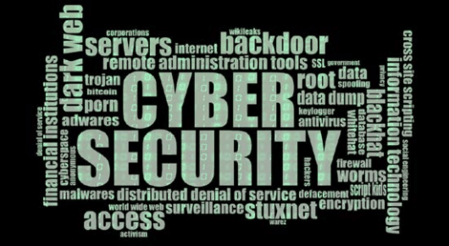 Cyber threats are real, sophisticated, persistent and, in many respects extremely threatening to industry members, the brand, and patients/consumers, where they can be life threatening. But where do the threats originate? The answer is surprising.
According to a well-informed, validated Government source, the industry must realize that cybersecurity is human-centric – and the humans are at many times within the healthcare organizations themselves. They include employees at all levels (full and part time), volunteers in the case of healthcare providers, contract personnel including manufacturers and consultants – indeed an upsetting, but nevertheless a well-documented reality.
The Government source continues to relay the opinion that a significant vulnerability is the "human point." While technology may be present to manage certain aspects of the risks, the weak link are people.
The Government's advice is to perform detailed background screening on ALL personnel and at ALL levels prior to being hired and starting to work. Furthermore, existing personnel should be re-vetted on a regular, periodic basis. It is time to get serious – the cost of performing the screenings is insignificant in comparison to the cost of not mitigating the risk.
Rudy Troisi, L.P.I., President and CEO, Reliable Background Screening
Joel M Kushnir, Ph.D., Vice President, Government and Enterprise Practice
Reliable CEO, Rudy Troisi, Presents at IFA Franchise Business Network (FBN) Mixer
The International Franchise Association (IFA) Franchise Business Network Mixer was a great chance to network with folks from the franchise industry. Thanks to sponsor Quarles & Brady LLP for hosting this informative event held April 24 at The Henry in Phoenix.
At the mixer, our CEO Rudy Troisi presented on the best practices to ensure your business is protected by performing adequate background screenings on employees, and franchisees. As an expert in the Fair Credit Reporting Act, Rudy is well-versed in the processes required to uncover the layers associated with a background search.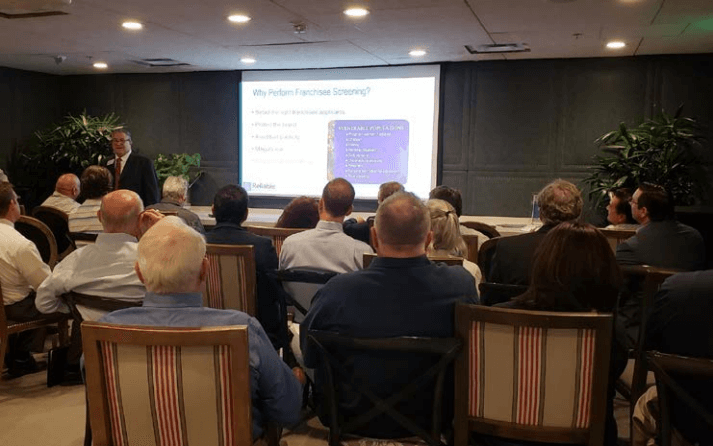 Announcing a New Strategic Partner:
Bambee HR
We are very happy to announce a new strategic partnership with Bambee. Simply put, Bambee provides HR Managers to small and medium-sized businesses starting at just $99 per month, and they are offering Reliable clients 50% discount on set-up fees!
Among the many benefits they offer include:
Dedicated, certified HR Manager
Policies & employee handbooks
Employee folder & e-signatures
Objective HR for employees
If you'd like to learn more and get your 50% discount on set-up fees, just go here.

We Appreciate and Reward Referrals
To keep costs in check to provide our quality services at fair prices, we rely on our satisfied clients' referrals to get new clients.
If you are happy with the service we are providing you, we will greatly appreciate you referring us to others like you who also value protecting their brand, reputation, and safety. As a token of our appreciation, we will send you a $25 Amazon gift card.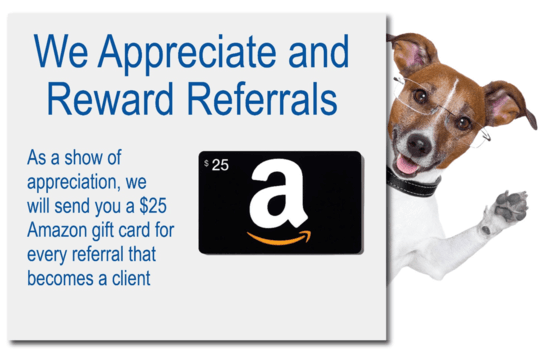 To request information or to ask questions regarding background screening call (833) 946-1989 or click above.