RELIABLE BACKGROUND SCREENING NEWSLETTER - MARCH 2020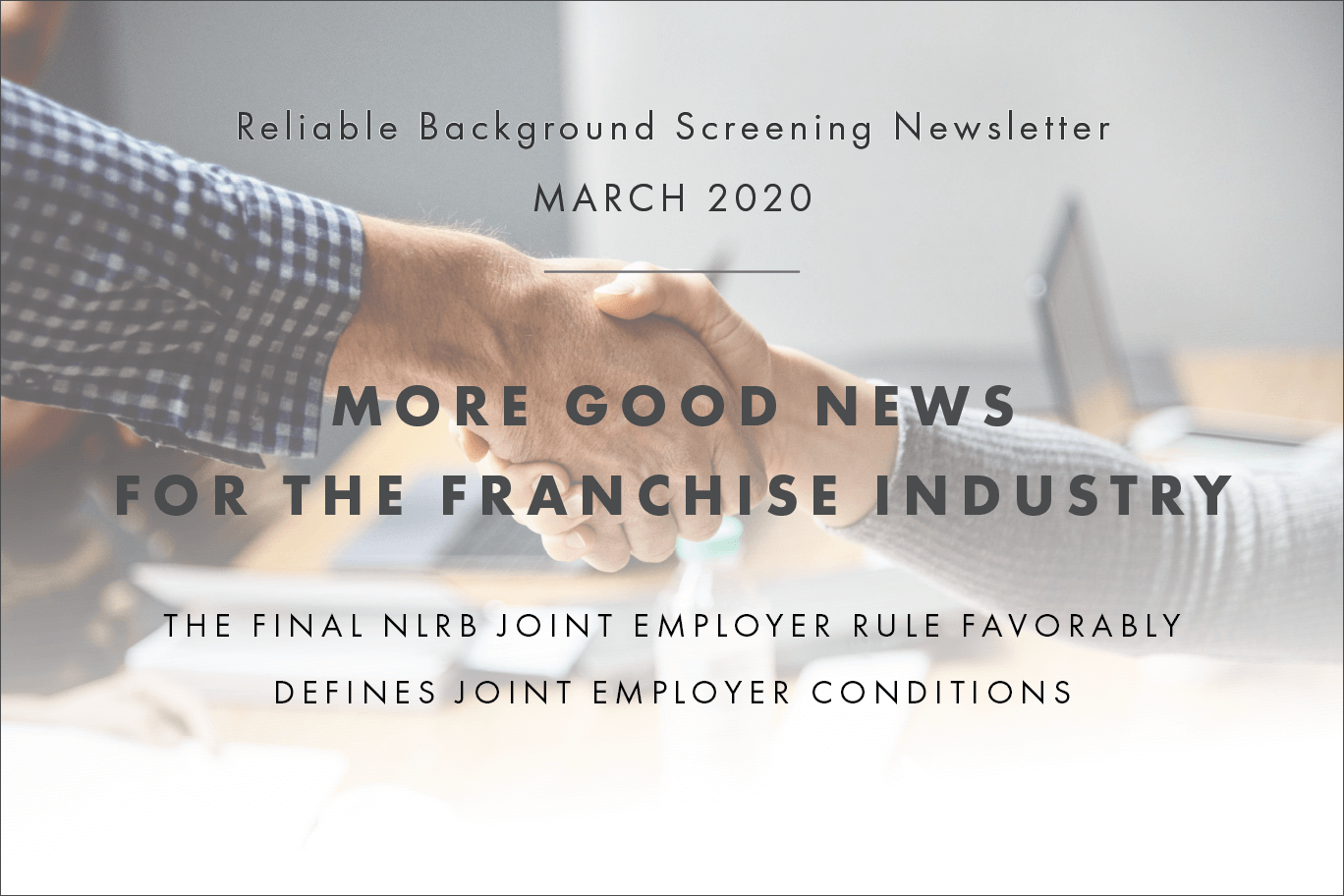 On February 25, 2020, the National Labor Relations Board (NLRB) released its final joint employer rule that favorably defines joint employer conditions, so that entities such as franchisees and their franchisor will generally not be considered to be joint employers going forward. This NLRB ruling follows the Department of Labor similarly issuing its final joint employer rule in January.
The NLRB rule states: "Under this final rule, an entity may be considered a joint employer of a separate employer's employees only if the two share or codetermine the employees' essential terms and conditions of employment, which are exclusively defined as wages, benefits, hours of work, hiring, discharge, discipline, supervision, and direction." Further, in its 194-page ruling, the NLRB specifically states that the Board "has generally not held franchisors to be joint employers with their franchisees."
Read our latest blog post to discover how these two rulings together will positively affect the franchise industry.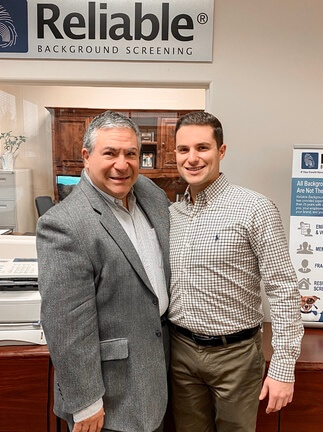 EXPERIENCE YOU CAN TRUST
With over four decades of experience, including tenure in the finance industry and expert knowledge of the the Fair Credit Reporting Act, our team understands that honesty, transparency, and discretion are paramount when handling your company's sensitive information.
This family-owned business has the knowledge to compete effectively with enterprise-level companies, plus you have extra assurance against a rotating door of new owners, prices, and processes. You can take comfort in our impressive track record and knack for providing high standards of quality and warm customer service across the board.
Want to see more team highlights, catch up on industry news, and learn tips on how to mitigate risk for your business, franchise, school, or non-profit organization?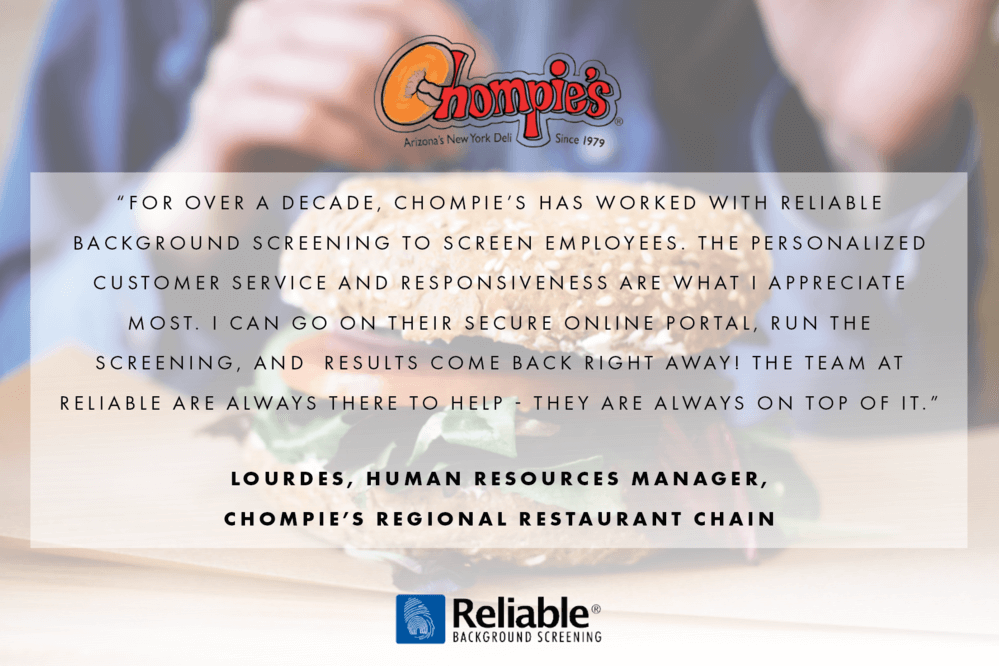 Chompie's, a chain of deli-style restaurants, committed to Reliable Background Screening's services more than a decade ago and hasn't looked back. As human resources manager, Lourdes appreciates the individual and personalized attention she receives from each member of the Reliable team. Her screening needs are taken seriously and prioritized so she can rest easy knowing she is hiring qualified individuals to represent the Chompie's brand! Thank you for the kind words, Lourdes!


To request information or to ask questions regarding background screening call (833) 946-1989 or click above.