RELIABLE BACKGROUND SCREENING NEWSLETTER - JUNE 2020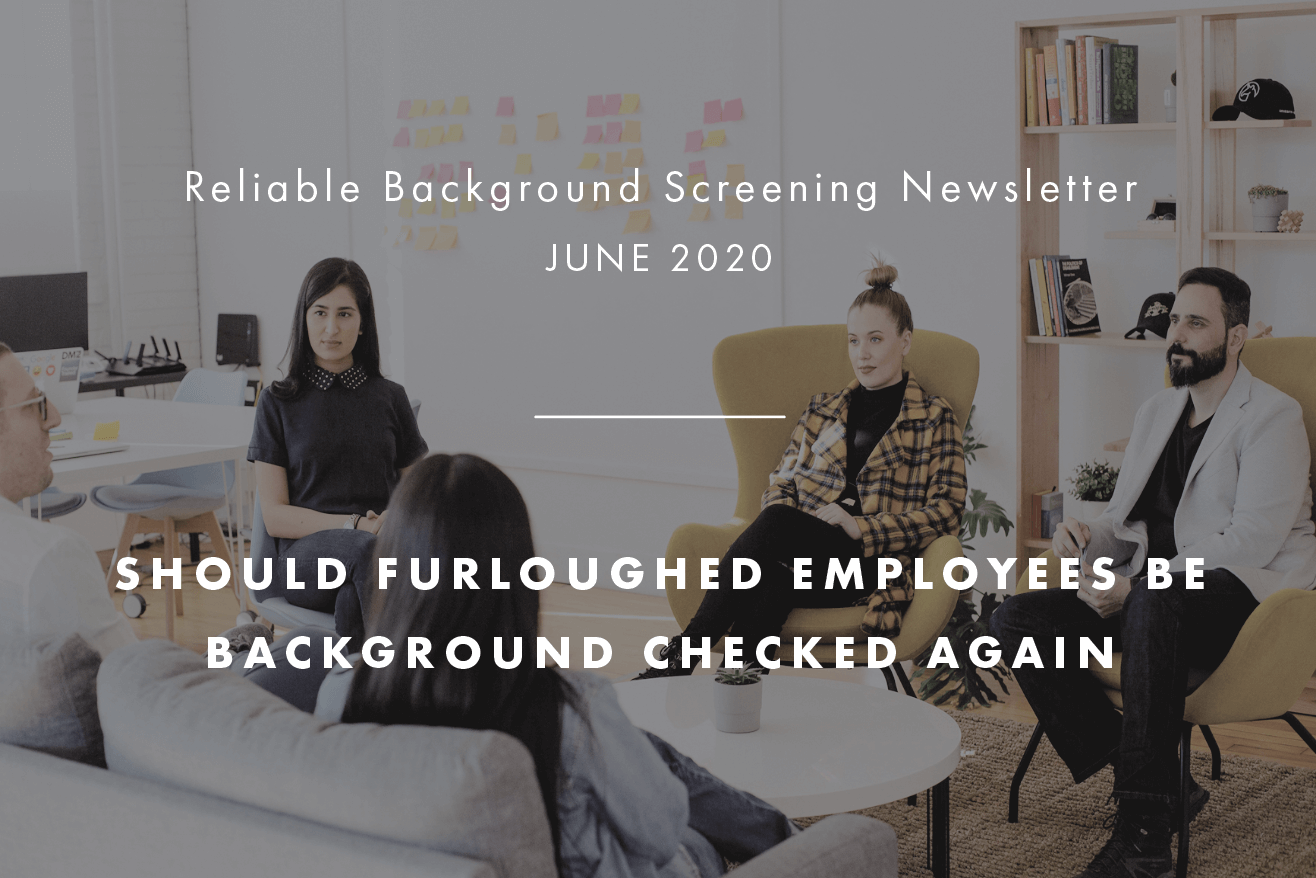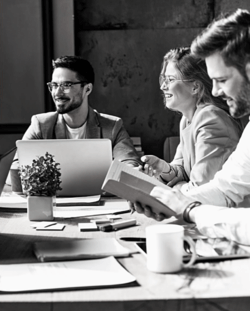 The COVID-19 pandemic and the resulting devastating impact it has had on the U.S. (and global) economies, resulted in many employers having to furlough employees. As the nation sheltered in place in an attempt to curtail the spread of the Coronavirus, many businesses literally closed overnight – some temporarily, but sadly some permanently.
However, the CARES Act and the monetary actions of the Federal Reserve Bank have pumped trillions of dollars into the U.S. economy. This has helped to stave off a total economic collapse as occurred during the "Great Depression." As the U.S. economy begins to reopen, employers are beginning to call back furloughed employees.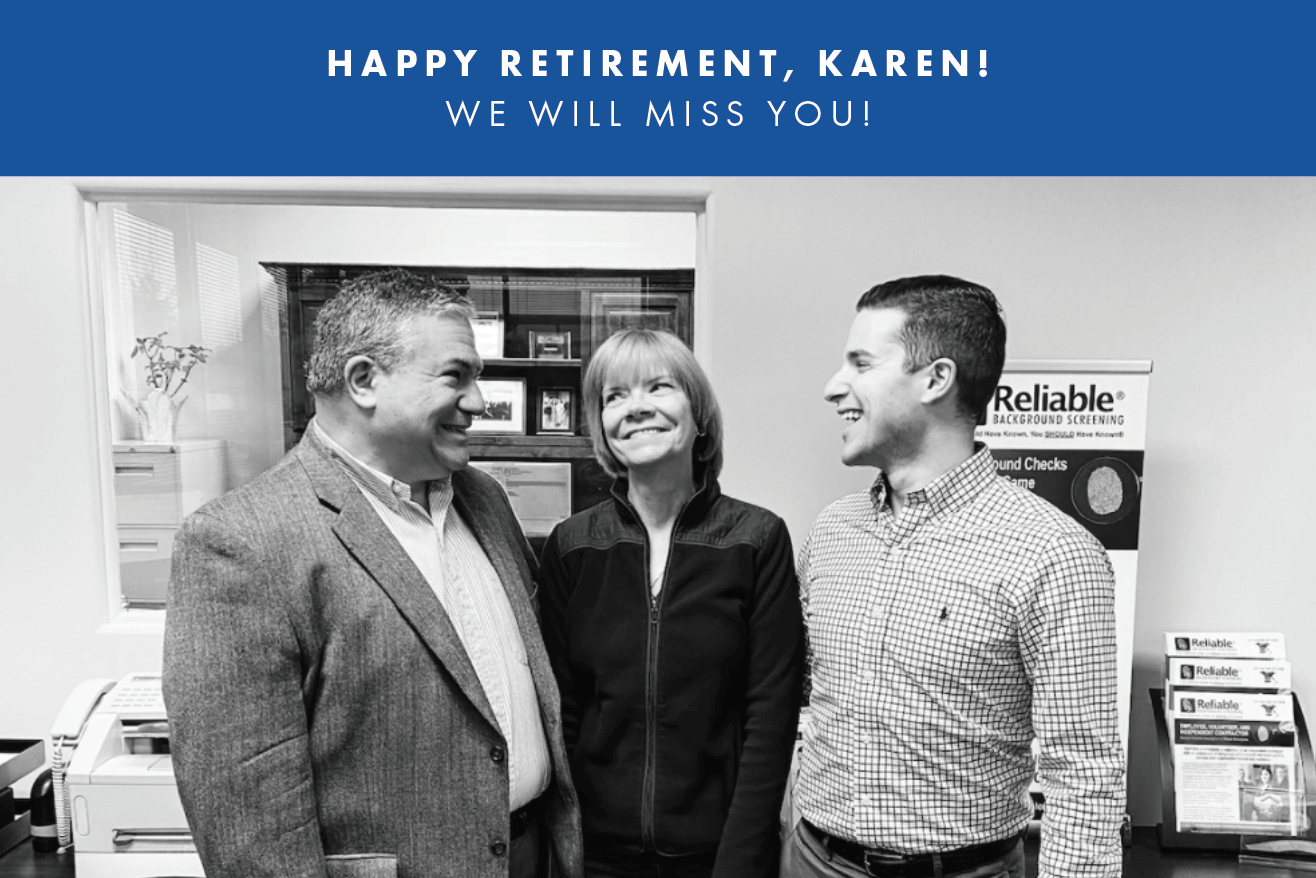 For the past seven years, Karen Dale Trask served as Reliable Background Screening's Operations Manager, overseeing the firm's daily operations and leveraging her multi-faceted administrative experience to provide unparalleled service for our clients. We are thrilled for Karen's next chapter and although she'll be terribly missed, her legacy will live on in the quality of work we produce and the warmth of our customer service.
THANK YOU, KAREN!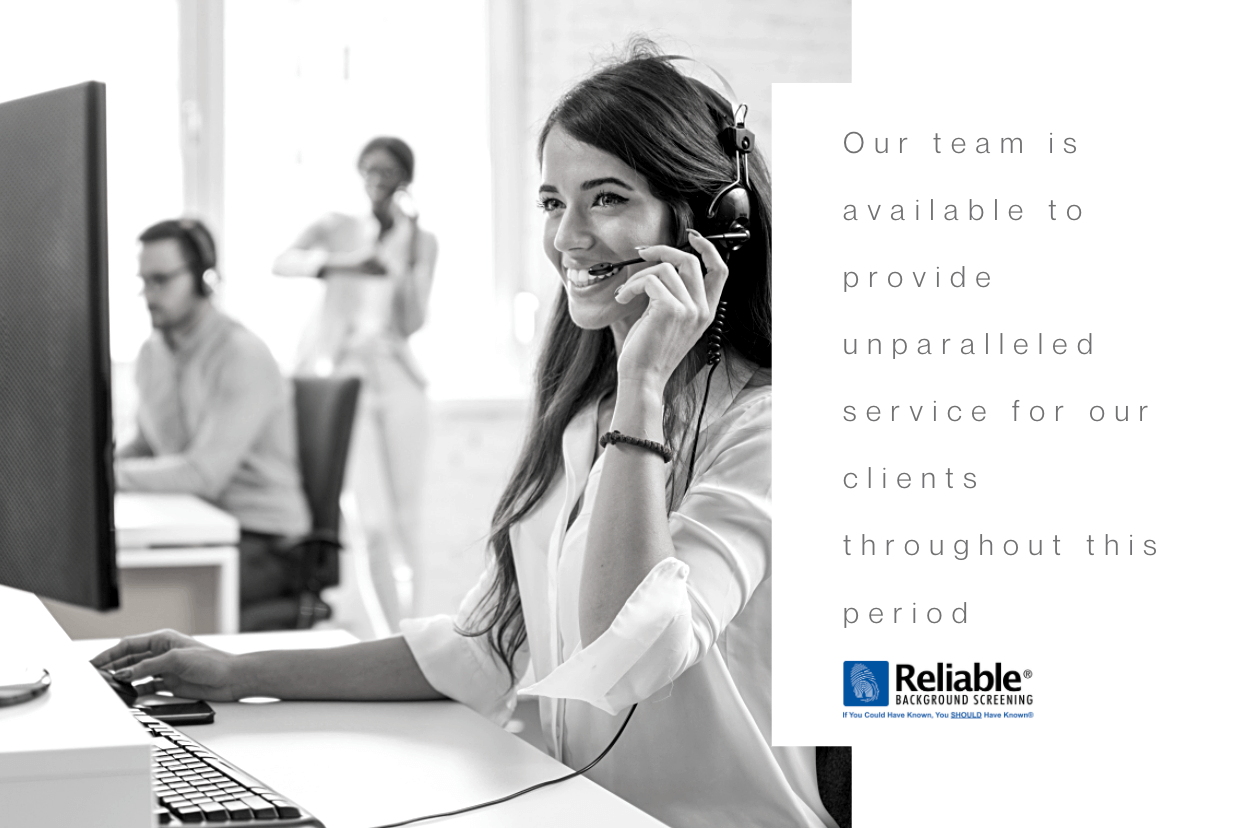 WE ARE HERE FOR YOU
At Reliable Background Screening, we pride ourselves on providing expert guidance and unparalleled support for our background check clients. We recognize that these have been a challenging few months and want to assure you that our priority is to continue to serve clients in an efficient and effective manner during these unprecedented times. Please do not hesitate to contact us if we can assist with your background screening needs.


To request information or to ask questions regarding background screening call (833) 946-1989 or click above.