RELIABLE BACKGROUND SCREENING NEWSLETTER – JUNE 2019
Background Check Reports are Not Interchangeable
The Fair Credit Reporting Act (FCRA) is the federal law that regulates consumer reports, i.e., background check reports. The FCRA has another purpose – the consumer lending protection law – but this article focuses on its regulations and their impact on background screening reports.
The FCRA requires that consumer reports be obtained with proper consumer consent and for a permissible business purpose. Permissible business purposes include the following (and many more):
Employee Screening
Volunteer Screening
Resident/Tenant Screening
Franchisee Screening
Membership Screening
Board of Directors Screening
Client Screening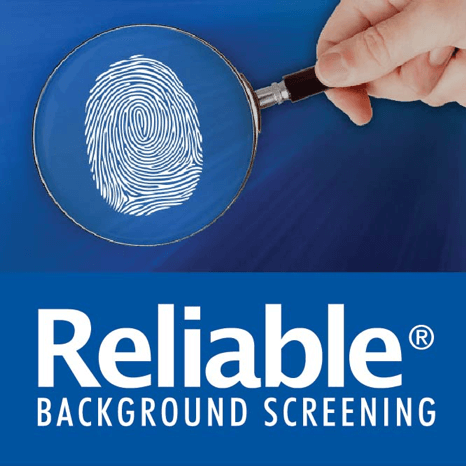 Employee screening is the most regulated by the FCRA, and requires different consumer disclosures and authorization forms, as well as different service agreements to establish the employee screening account with the background screening company. If your company or organization has a different type of background screening account, e.g., tenant screening or franchisee screening, it cannot use tenant screening or franchisee screening disclosures and products for employee screening purposes.
When establishing a background screening relationship, companies and organizations should ensure they are dealing with a reputable consumer reporting agency (CRA). Not all background screening companies are CRAs. A CRA understands the differences between permissible business purposes and has appropriate service agreements and disclosure forms for compliance with the FCRA. Further, a reliable CRA has dispute processes in place to protect consumer dispute rights, as provided under the Fair Credit Reporting Act.
Virtually all businesses have employees, so employee screening is a common need. However, when the business is an apartment and also needs resident/tenant screening, or a franchisor needing franchisee screening, or a country club needing membership screening – it is imperative that the business never use their tenant/franchisee/membership screening account and disclosures for their employee screening needs, and vice versa.
Rudy Troisi, L.P.I., President and CEO, Reliable Background Screening
Reliable Background Screening Attended The International Franchise Expo In New York City
Earlier in June, Brett Troisi, Vice President of National Sales and Marketing, attended the International Franchise Expo in New York City.
We attend such conferences to support our exhibiting clients and to advise our clients, as well as others, on how to best screen new franchisee candidates.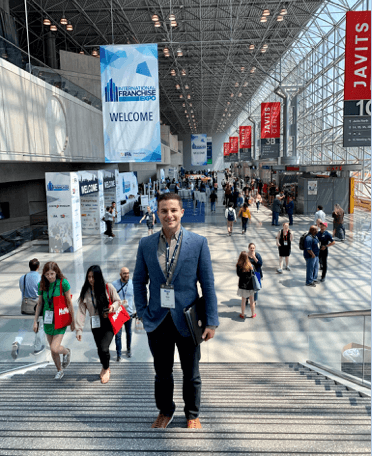 BRETT'S RELIABLE QUICK TIPS
We Appreciate and Reward Referrals
To keep costs in check to provide our quality services at fair prices, we rely on our satisfied clients' referrals to get new clients.
If you are happy with the service we are providing you, we will greatly appreciate you referring us to others like you who also value protecting their brand, reputation, and safety. As a token of our appreciation, we will send you a $25 Amazon gift card.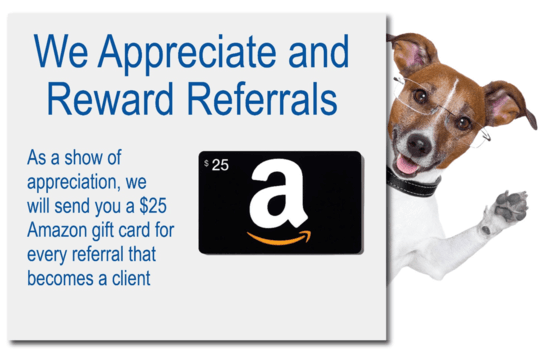 In Case You Missed It: We Now Offer Social Discovery IQ
As you undoubtedly know, social media is a treasure trove of information which will undoubtedly help you gain insight into your applicant.
We are excited to announce the new Social Discovery IQ, social media background check.
There are two types of reports, but both provide insight into a candidate – whether it be an employee, franchisee, member, or even a resident. The reports reveal online behavior and appropriateness as a candidate, and whether the individual is a fit for a company's basic code of conduct, values, or social media policy.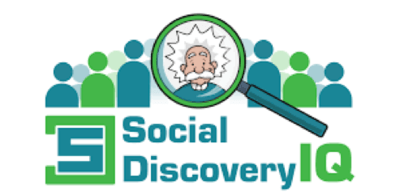 Additionally, they can help mitigate the risk of a negligent hire. These reports can also be utilized post hire or post-selection to do a check in, at your request, to update a candidate's activity and to monitor negative or positive actions/life events that could impact employment or their selection as a representative of your organization's brand.
Social Discovery IQ is an added tool that can be incorporated when screening franchisees, members, employees, residents/tenants and others you wish to do business with. The reports include a review of up to 7 years of history or a timeframe identified at the client's request up to 7 years.
To learn more, call us at 833-946-1989 or use this button.