RELIABLE BACKGROUND SCREENING NEWSLETTER - JUNE 2018
Use Of Arrest Records in Employee and Volunteer Screening – Are You Compliant?
The Fair Credit Reporting Act, ("FCRA") is a Federal Government statute. It was enacted to promote the accuracy, fairness, and privacy of consumer information contained in the files of Consumer Reporting Agencies (CRAs), such as Reliable Background Screening. FCRA protects individuals being screened from the willful and/or negligent inclusion of inaccurate information in a CRA's report
When the purpose is to vet an individual for employment or volunteering – whether they be an applicant or an incumbent – the FCRA imposes its most stringent requirements. To that end, the FCRA regulates the collection, dissemination, and use of consumer information in consumer reports – whether or not an actual credit report has been requested.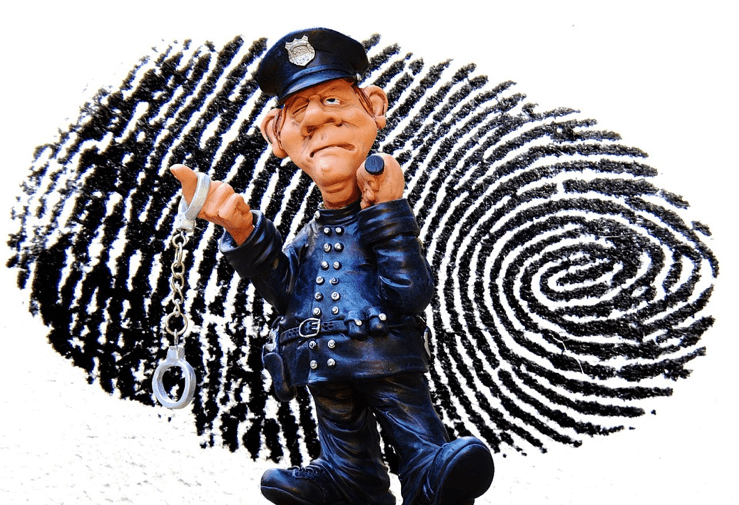 In addition, there are stringent 'guidance principles,' rules and regulations promulgated by Federal and/or state agencies seeking to prohibit workplace discrimination:
One example is the "guidance documents" of the U.S. Equal Employment Opportunity Commission (EEOC) – note that they are just guidance
However, just because the EEOC does not promulgate regulations for the use of arrest records, does not mean there are no laws – many states and other jurisdictions have passed legislation that limits or outright bans access to and use of arrest histories for employment and volunteer vetting decisions.
Reliable's advice for the possession and/or use of arrest/booking information for employment purposes is: BE CAREFUL AND CHECK WITH YOUR ATTORNEYS! Background screening companies that employ industry Best Practices, such as Reliable, generally do not include arrest information in their employment/volunteer background check reports. This is the case since it may not be wise to even have arrest/booking information – let alone using them to make on-boarding or retention decisions.
The bottom line: Should a CRA offer to provide your organization with arrest/booking information from many jurisdictions:
They could be violating the law by even having the records
You could be violating the law when the employer is prohibited from requesting such information.
The entire question regarding the possession and use of arrest/booking records is complex and varies by jurisdiction.
Penalties can be quite onerous and may also lead to civil lawsuits involving discrimination. Proceed carefully and review the situation with counsel should you be offered arrest/booking data.
Rudy Troisi, President and CEO, Reliable Background Screening
The Reliable Difference is Quality
Quality is built into our process. For example, our reports are reviewed to assure that our client's requests are satisfied, e.g. that the name and jurisdictions searched matches the name(s) and cities/states that are uncovered. The process brings to the attention of Reliable's management any issues of concern. Furthermore, we will notify our clients of any potential 'red flags' so that they can receive the most accurate report possible.
We offer a variety or searches and reports. Here are two examples of such searches:
Credit Report
Reliable Background Screening provides the credit report in an easy-to-read format. Our credit report includes a credit history summary, as well as detailed creditor and payment information, social security number validation, alert messages, i.e., fraud, etc., public records (e.g., bankruptcy), inquiries and more. (Note: Credit bureau access requires an on-site inspection by an approved third-party company, per credit bureau policy).
Social Search
Our Social Search will help validate the applicant's social security number (SSN), while also helping to perform a more thorough criminal check, by uncovering aliases (AKA names), and previous addresses, allowing Reliable to make recommendations for additional criminal searches for you to consider. However, unlike many other companies' Social Trace products, Reliable's Social Search will also uncover if your applicant is using a deceased person's SSN.
Reliable Background Screening Travels to New York City for International Franchise Expo
Earlier this month, Brett Troisi, Vice President of National Sales and Marketing, visited the International Franchise Expo in New York City.
Brett was there to support our clients who were exhibiting there to find more franchisees to grow their businesses and advise them on the process of properly screening candidates.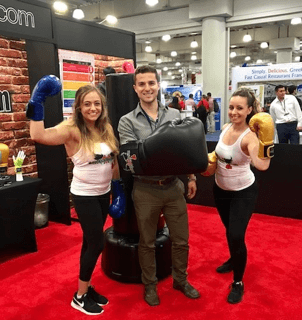 Bambee HR Partnership – Take Advantage of This Special Offer
In May's newsletter, we announced a new strategic partnership with Bambee, in which special pricing is offered to Reliable clients, for a limited time. Simply put, Bambee provides HR Managers to small and medium-sized businesses starting at just $99 per month, and they are offering Reliable clients 50% discount on Bambee's set-up fees!
Among the many benefits they offer include:
Dedicated, certified HR Manager
Policies & employee handbooks
Employee folder & e-signatures
Objective HR for employees
If you'd like to learn more and get your 50% discount on Bambee's set-up fees, just go here.

We Appreciate and Reward Referrals
To keep costs in check to provide our quality services at fair prices, we rely on our satisfied clients' referrals to get new clients.
If you are happy with the service we are providing you, we will greatly appreciate you referring us to others like you who also value protecting their brand, reputation, and safety. As a token of our appreciation, we will send you a $25 Amazon gift card.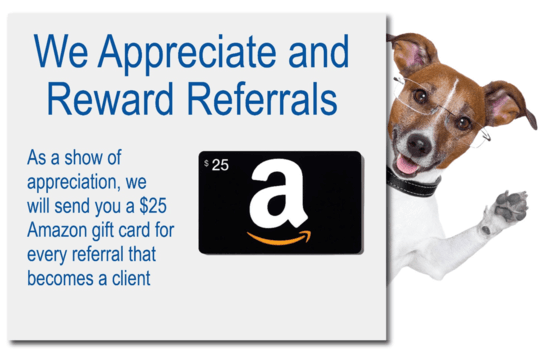 To request information or to ask questions regarding background screening call (833) 946-1989 or click above.