RELIABLE BACKGROUND SCREENING NEWSLETTER JULY 2016
Background Checks Reduce Insurance Costs
Companies and organizations perform background checks for different reasons, and usually none of those reasons are to save money on their liability insurance costs.
Nevertheless, performing thorough background checks should result in lower liability insurance expenses. However, it is important for companies and organizations to be proactive by contacting their insurance company to obtain their reduced insurance premiums.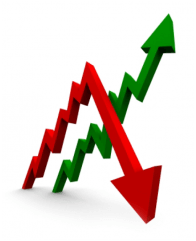 The more common reasons for background checks usually involve the following:
Employee Screening – Protecting customers and employees, and shielding businesses against negligent hiring and retention liability.
Volunteer Screening – Safety of the organization and its clients, members, donors, and employees.
Country Club Membership Screening – Safeguarding their members and employees.
Franchisee Screening – Assessing the credit and financial capacity of franchisee applicants and protecting the franchise brand from individuals with a dangerous or undesirable criminal history.
Tenant and Resident Screening – Evaluating credit and eviction history and ensuring the safety of the residential community.
Although the common reasons listed above are all valid, the ability to save money on liability insurance expenditures is an extra benefit that should not be ignored.
However, it often requires contacting not only the insurance agent, but also getting the insurance underwriting department involved to obtain a reduction in your company's or organization's liability insurance premiums.
By being proactive, as so many of my clients have successfully done, your business can, too, save money on its liability insurance expenses by performing thorough background checks – whether it is employee screening, franchisee screening, country club membership screening, volunteer screening, or resident and tenant screening.
Rudy Troisi, President
Reliable Background Screening

They SHOULD Have Known!
CNN Money reported about a 104-employee artist framing business in Chicago who hired what seemed to be the perfect employee as an accounts payable person. They sent his information for a quick background check and attempted to contact a past employer themselves. Since nothing seemed out of the ordinary, they decided to hire him. The new employee made a very good impression on his managers within a very short time.
Two weeks after he started the new job, the new accounts payable person asked for some time off to handle funeral arrangements for a relative who had just passed away. Despite the inconvenience, he was granted the time off. He never came back.
The business owner was contacted by the FBI who informed him that the 'perfect employee' was using a false name to gain employment at his company. He was also told that the new employee was actually a convicted felon who served time in prison for embezzlement.
Upon further investigation, the business owner realized that $75,000 worth of checks were drawn from the company's bank account using low-quality forged checks, which were cleared anyway. Furthermore, the employer got into hot water with the State of Illinois because, apparently, 'Mr. Perfect' also did not submit sales tax funds collected by the company.
Some people believe that searching for criminal records is as easy as entering a name or Social Security Number in an online form to find a person's complete criminal history. In reality, there is a lot more to it. Reliable Background Screening has been in the business of completing background checks for decades and we encourage all organizations to hire professionals to conduct thorough background checks on employees and volunteers.
They SHOULD Have Known! Is a monthly column written by Brett Troisi, Vice President, of Reliable Background Screening. Like everyone else at Reliable, Brett's mission is to inform and educate the public of the importance of thorough background screening as a means for public safety.


To request information or to ask questions regarding background screening call (833) 946-1989 or click above.