RELIABLE BACKGROUND SCREENING NEWSLETTER - JANUARY 2020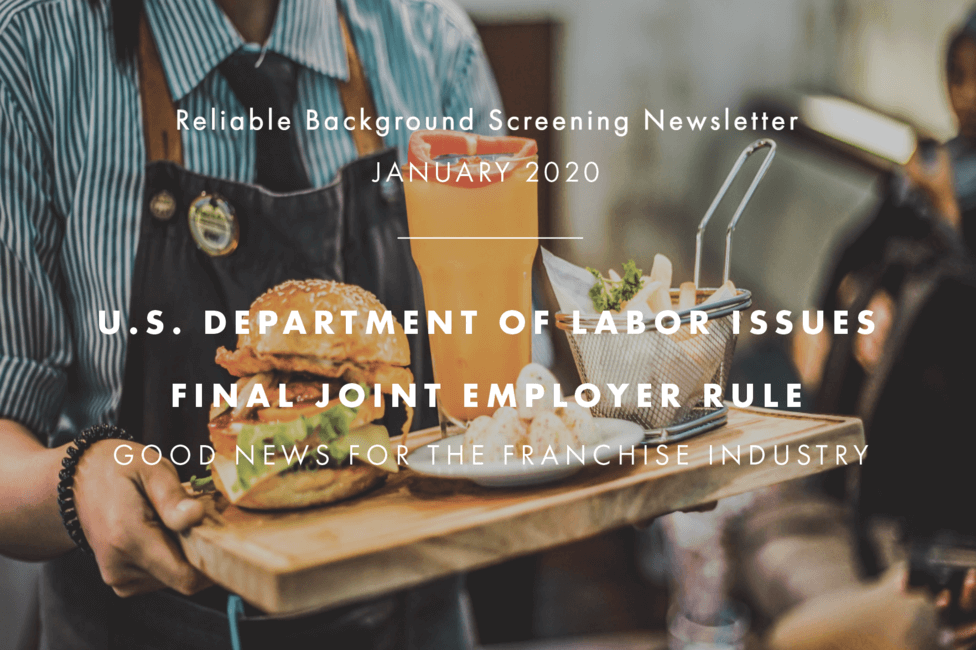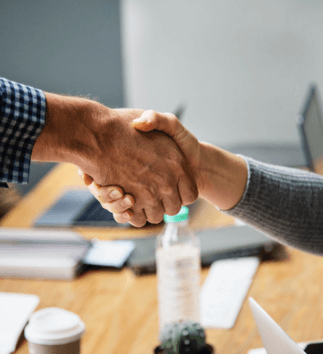 On January 12th, the Department of Labor (DOL) released its final rule that defines joint employer situations in a manner, so that entities such as franchisees and their franchisor will likely not be considered to be joint employers going forward.
In addition to using a four-factor test to analyze each company under consideration, the ruling specifically states that a franchisor-franchisee relationship does not explicitly create a joint employer relationship. This is great news for franchisors who want to protect their brand with consistent policies and onboarding procedures. Interested in learning how this ruling may impact your business?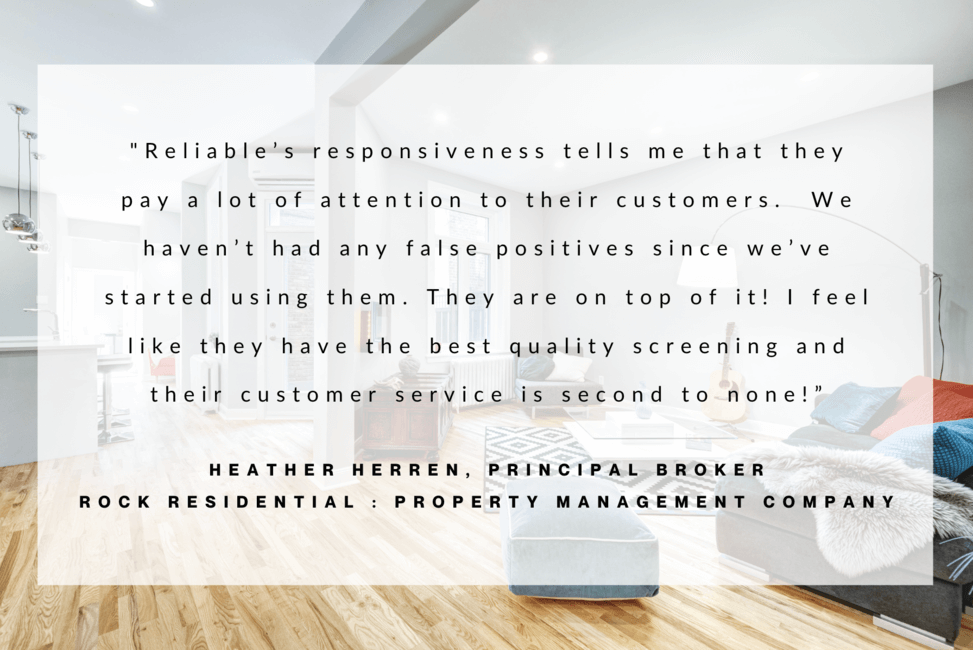 In her role as Principal Broker at Rock Residential Property Management Company, Heather Herren had cycled through her fair share of background screening companies. After receiving continuous false positives and experiencing slow turn-around time with a variety of firms, Heather made the switch to Reliable Background Screening and she hasn't looked back.
Our 25 years of industry experience, responsiveness, and our thorough and meticulous search tactics to avoid the problems Heather had in the past impressed her. We are excited to share her kind testimonial. Thank you for your continued business, Heather!
Want to see more client highlights, catch up on industry news, and learn tips on how to mitigate risk for your business, franchise, school, or non-profit organization?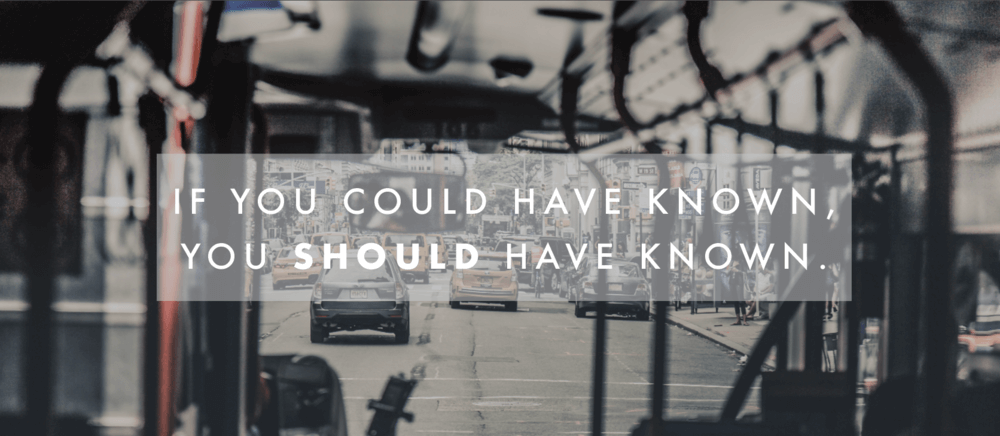 MTA HIRED FELON BUS DRIVERS DUE TO DEFICIENT BACKGROUND CHECKS
Eleven convicted felons secured employment with the New York City MTA due to "significantly deficient" background checks. The employees have since been fired but have cost the MTA thousands in time-consuming training.
Avoid making this costly mistake for your business. Reliable Background Screening provides accurate, up-to-date background checks on potential and active employees and volunteers to reduce risk, and increase profitability. We can easily help you avoid the consequences associated with hiring an employee, independent contractor, or a volunteer with a criminal history who could pose a threat to your customers, employees or organization.


To request information or to ask questions regarding background screening call (833) 946-1989 or click above.