RELIABLE BACKGROUND SCREENING NEWSLETTER – JANUARY 2019
Preferred Partner Program to Protect Franchise Brands
Reliable Background Screening has introduced its Preferred Partner Program to protect franchise brands. So often individuals invest a substantial portion of their wealth into a franchise brand – a brand that is offered to a myriad of individuals. By vetting each new franchisee owner, both the franchise brand and all franchisee owners are best protected.
The Preferred Partner Program will help franchise businesses maintain uniformity and reduce risk. The program offers franchise companies the ability to have all its franchisees use the same service for employee background checks.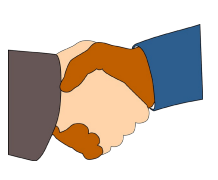 By working with a plethora of different and growing franchise companies, Reliable knows that hiring qualified and honest employees at the franchise level is a critical component to the success of the entire brand. Our new Preferred Partner Program was created out of a need we identified to mitigate the risk a bad hire can present to the franchise company network.
Reliable Background Screening's services include offering best practices, up-to-date background checks on potential and active employees to protect against negligent hiring and retention lawsuits, reduce risk, and increase overall profitability. The Preferred Partner Program makes these screening services available to a franchise's entire organization along with a collection of benefits:
Reduced costs – Working with a single background screening company will reduce overall costs through volume discounts.
Private sign-up portal – All franchisees will have access to a private sign-up portal to access the program at any time from any device.
Customer service – All franchisee owners will be assigned the same account manager who will be well versed on organization-wide issues and needs, ensuring the best possible customer service.
Ordering options – Franchisees will be able to order screening reports in the method that suits them best, either ordering themselves or having the applicants digitally complete and authorize their background checks.
In addition to these benefits, Reliable's industry leading focus on quality control further protects the companies it works with from potential legal or regulatory issues. Not every background screening company understands the intricacies of background screening laws and regulations, but with almost 30 years of experience, Reliable's team of experts makes it easy for its clients to be compliant as well.
Rudy Troisi, L.P.I., President and CEO, Reliable Background Screening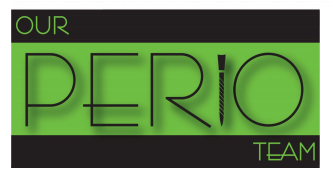 "A background check is no major expense! Talk about the thousands and thousands of dollars that have been taken from dentists over the years, not to mention also the cost of their wages. I mean, it's a drop in the bucket compared to what you're saving yourself from."
Deb Roberge – Founder, Our Perio Team
With 35 years in the dental arena Deb Roberge has a wealth of expertise including as a clinical assistant, dental office business administrator, and a crown and bridge lab owner.
For much of her career she has been a Practice Advisor, where as a trained mediator and arbitrator she assists private dental practices with building the best team of employees possible. Deb's ongoing mentoring of her placement agents, coupled with assisting private practices with team related issues has established her as a nationally recognized expert in this valuable specialty.
One thing she is very aware of is the fact that in all business, especially in the medical field, employees are privy to confidential information such as social security numbers, credit card numbers, addresses, and more. It just takes one disgruntled employee to take the information and run with it. To help prevent this liability it's critically important to use a background screening service.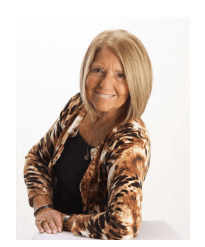 She sees a familiar theme in the dental field, saying, "Dentists are caregivers first, not businessmen. They're very excited to just bring people on board and they don't look at their business as a business. They look at it as 'we're hiring another family member', so they will always short change that one area. But even the finest employees that come with the highest recommendations could easily have skeletons in the closet."
For years Deb relied on internet-based companies for background screening services, giving her clients a list to choose from. She did not endorse a specific company due to the fact she wasn't "100 percent thrilled" with what she saw. Yet, she knew it was a vital step and would not hire without it.
After 25 years working extensively with dental placement, a close client of hers recommended Reliable Background Screening due to the exceptional customer service offered. He suggested this business especially because of the quality of human contact that would appeal to the "family oriented" profession of Dentistry. Deb says, "I started communicating with Donna at Reliable and found they provided everything you need in background screening. I have given their name to every dentist I work with since then."
Whether she is supporting a team already in place or helping to hire a new one, Deb encounters some dentists that are very resistant to using a background screening service, considering it to be an unnecessary expense. When she encounters this resistance, her answer is always, "A background check is no major expense! Talk about the thousands and thousands of dollars that have been taken from dentists over the years, not to mention also the cost of their wages. I mean, it's a drop in the bucket compared to what you're saving yourself from." She concludes, "we assume that it takes a mastermind to commit these crimes, but all it takes is a criminal mindset. Reliable finds the information you need to make informed hiring decisions and makes me look good."
We Appreciate and Reward Referrals
To keep costs in check to provide our quality services at fair prices, we rely on our satisfied clients' referrals to get new clients.
If you are happy with the service we are providing you, we will greatly appreciate you referring us to others like you who also value protecting their brand, reputation, and safety. As a token of our appreciation, we will send you a $25 Amazon gift card.