RELIABLE BACKGROUND SCREENING NEWSLETTER – JANUARY 2018
Strong Economy Means Higher Job Turnover For 2018
With 2017 ending with record highs in the stock market, the job market for 2018 is expected to be robust. In addition to many companies hiring for new positions, the rate at which people will be quitting jobs is expected to be about twice the level it was during the economic collapse of the "great recession." Thus, the need for hiring will exist at countless companies and organizations, and that also necessitates employee background checks.
Whether it's a small business, municipal government, multinational corporation, or a non-profit – organizations and companies need to properly vet new hires to protect their brand, their employees, and their customers. Performing proper employee background screening mandates having appropriate procedures, disclosures, and authorization forms, as employee screening is governed by federal law (the FCRA – Fair Credit Reporting Act) and often also state and local laws.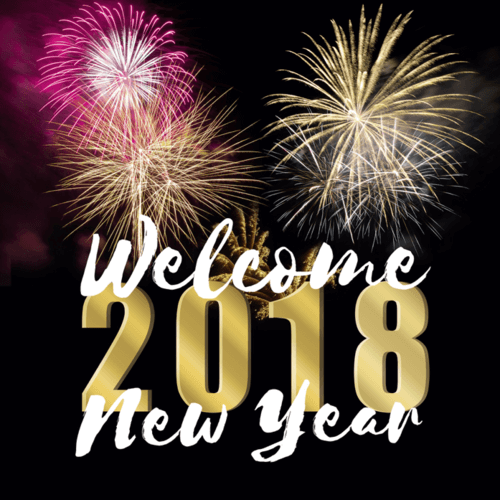 Additionally, performing thorough "best practices" employee background checks will help protect companies against Negligent Hiring and Retention Liability lawsuits. The cost of a proper background check typically will be less than one day's pay. In those occasional instances when it costs slightly more, due to aliases that need to be checked, or certain jurisdictions where the county court assesses an onerous court access fee, the cost of an employee background check is still nominal.
Consider the expense of training someone that your company should never have even hired. If your company does not perform proper employee background checks, an individual with a dangerous criminal background could be hired. Then, your company will instead pay wages or salary that could easily add up to thousands or even tens of thousands of dollars over a few months. Plus your company will be at greater risk, should a Negligent Hiring and Retention Liability lawsuit arise.
So if a strong economy in 2018 creates a need for hiring for your organization, make certain that it performs employee background checks. Plus, be sure to use a reliable background screening company that is also a consumer reporting agency (CRA). A reputable CRA can guide your company through its disclosure responsibilities that the FCRA – Fair Credit Reporting Act, imposes upon all employers.
Rudy Troisi, President
Reliable Background Screening
We Will Be at the IFA 2018 Convention
The IFA's mission for the 2018 Convention is to deliver real-world positive messages through high-quality content that will propel franchising forward. Reliable will be there to do our part by showing how quality and thorough background screening can help franchises succeed and improve their bottom lines. If you will be at the convention, please come see us – We would love to meet you!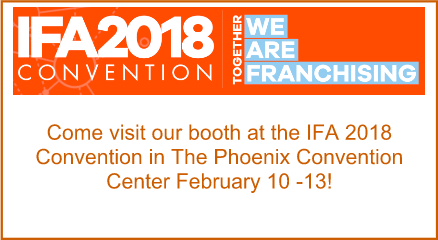 The Top 5 Reasons for Franchisors to Thoroughly Background-Check their Franchisees
Franchisors that either perform only cursory credit and/or criminal database searches on their franchisee applicants, or even worse, do not perform any background checks at all, are placing their brand and their franchise network at significant and unnecessary risk.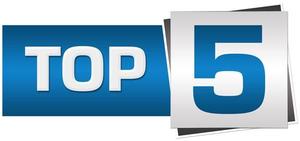 Here are the top five reasons for franchisors to perform thorough franchisee screening background checks on their franchisee applicants.
1. It should cost you nothing. The cost can be passed through to your franchisee applicants, either as part of your franchise fee, or as a separate application fee.
2. A credit report reveals much, not just payment history and bankruptcies, but the credit utilization of your applicant. Highly leveraged people, those that are "maxed-out" on most of their available credit lines are extremely high risks. They generally lack the liquidity needed for any new business.
3. No criminal database exists that covers the entire country…. No company has one. Even the FBI database only has about 50% of all crimes in the United States. It is necessary to check county courthouse records where a person has lived (usually over the past seven years) for any county criminal records that are not part of the criminal database, otherwise convicted criminals from those counties will not be found.
4. Alias names, such as maiden names, also need to be checked. Most criminal records have no complete or even partial social security number attached to them. So, if Susan "Married" committed murder when she was Susan "Maiden," if you only check the married name, you will miss the murderer under the maiden name.
5. Federal Crimes need to be checked separately. The Federal Court System is never part of a criminal database search, or a county criminal search. Yet federal crimes tend to be more financially oriented, such as money laundering, embezzlement and tax evasion. Performing a separate Federal Criminal Records Search is crucial to protecting against franchisee applicants who have committed financial fraud.
Depending upon your specific franchise concept, other checks such as motor vehicle reports, checking educational degrees or professional licenses might also be warranted.
If you are not performing a thorough franchisee background check, minimally credit and a "best-practices" criminal background check, your brand and your business are being placed at unnecessary risk, especially since the cost for protecting your franchise can be passed onto the franchisee applicants.

We Appreciate and Reward Referrals
To keep costs in check to provide our quality services at fair prices, we rely on our satisfied clients' referrals to get new clients.
If you are happy with the service we are providing you, we will greatly appreciate you referring us to others like you who also value protecting their brand, reputation, and safety. As a token of our appreciation, we will send you a $25 Amazon gift card.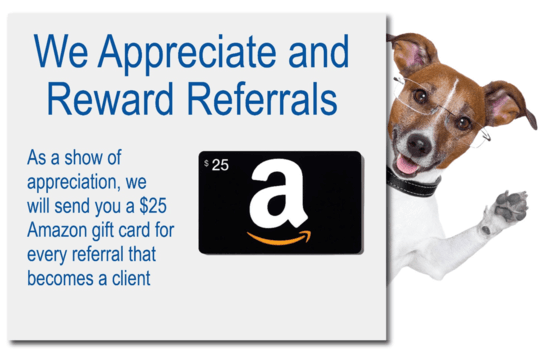 To request information or to ask questions regarding background screening call (833) 946-1989 or click above.