RELIABLE BACKGROUND SCREENING NEWSLETTER – DECEMBER 2016
Happy Holidays and a Happy New Year!!
The holidays are right around the corner, and it is an exciting time of the year. No matter what holidays you will be celebrating, I want to wish you and yours happy holidays and a happy new year!
We take our mission of protecting you, your employees, your company, and your brand, very seriously; and we appreciate you trusting us. We promise to do everything we can to earn your continued trust next year and the years to come.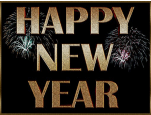 Enjoy the holidays with family and friends, and may next year be great for all of us!
Rudy Troisi, President
Reliable Background Screening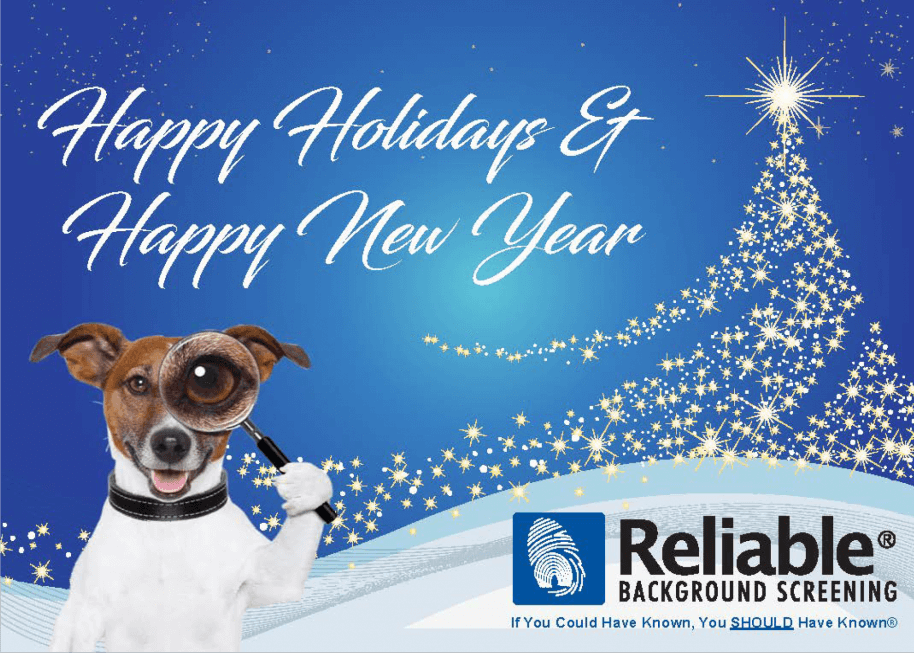 Membership Background Checks Protect Country Clubs
Exclusive country clubs, golf clubs, yacht clubs, and other private clubs are venues where members go to socialize, make business connections, relax, and entertain. Being safe is an expectation that is fundamental and most members take it for granted that their safety is assured. Unfortunately, without performing thorough background checks on new members, country clubs place their existing members, their employees, and their brand at great risk.
Leading country clubs, yacht clubs, and golf clubs recognize the need to perform "best practices" background checks. It's not only the rich and famous who have significant resources and are able to pay the sizable membership fees, monthly dues, and food and beverage minimums. Criminals and terrorist groups also have immense wealth. In the absence of a thorough background screening vetting process, country clubs, their members and employees, are placed in jeopardy.
It is important to use a background screening company that is also a consumer reporting agency (CRA) to help your country club, yacht club, golf club, or other private club navigate their membership background screening needs. The best news is that you can protect your country club at no cost to you…
Click here to read more and to see how, or click on the magnifying glass below.
They SHOULD Have Known!
Country clubs are private and offer exclusive memberships. Does this mean they should still perform background checks? Absolutely!
Last year, the Central Valley Business Journal reported on the story of Charlotte Hill Hendry, controller for Brookside Country Club in California. Charlotte was arrested and charged with felony embezzlement, felony falsification of corporate books, and felony tax evasion for stealing more than $615,000 in cash and unauthorized credit card charges from the club between 2008 and 2015. To make matters worse, she lied about filing company taxes and used most of the stolen money to fund her side business.
As the controller of the club finances, Charlotte should have undergone an extensive background check, to ensure there was not a prior history of theft. Although membership based, country clubs should always require a background check on all employees and club members, regardless of the position.
Reliable Background Screening can help private clubs design a custom membership background screening program to best serve the needs of your specific yacht club, country club, or other private club. You have worked hard to build your country club's brand. Do your best to protect your country club by implementing thorough background checks on your members (and your employees).
Reliable Background Screening is widely viewed as the experts in the intricacies of the Fair Credit Reporting Act (FCRA) and other background screening regulations. We take the time to explain those to our clients, in a simplified and practical manner, without charging extra for our expert advice. In a heavily-regulated area such as background screening, you want to partner with those who operate with the highest regard to the laws and regulations.
They SHOULD Have Known! is a monthly column written by Brett Troisi, Vice President, of Reliable Background Screening. Like everyone else at Reliable, Brett's mission is to inform and educate the public of the importance of thorough background screening to protect your company and your brand.


To request information or to ask questions regarding background screening call (833) 946-1989 or click above.