RELIABLE BACKGROUND SCREENING NEWSLETTER AUGUST 2016
Credit Reports – How to Look for Warning Signs
Credit reports are a common tool when evaluating financial capacity to repay loans, but they are also used as a component of most background screening reports, such as resident and tenant screening, franchisee screening, country club membership screening, and sometimes also for employee screening purposes.
Many people struggle to read and understand the information that is contained in a credit report, plus not all credit reports provide the same information.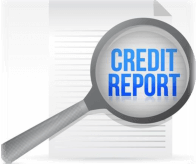 Some features are optional elements of a credit report, and are not provided by every background screening company. Reliable Background Screening always includes the optional features listed below in the credit reports we provide our clients. The options are:
Year and State of Issuance of the Social Security Number (SSN), and
Fraud Alerts, such as the Social Security Number is issued to a deceased person
Learning to understand credit reports will increase their effectiveness, whether their use is for employee screening, franchisee screening, country club membership screening, or resident and tenant screening.
To read more about warning signs involving a person's Social Security Number on a credit report, what a "light" credit report could mean, and more, click here to go to our recent blog or click on the magnifying glass below.
Rudy Troisi, President
Reliable Background Screening
Reliable welcome Brett Troisi
We are excited to welcome Brett Troisi to Reliable Background Screening as Vice President of National Sales & Marketing.
Brett brings to Reliable an impressive experience and education. Brett is a licensed private investigator and came over to Reliable after four years of working for a technology company in the DC metro area. During his time at the technology company, Brett was primarily tasked with Account Management, Business Development, and Quality Assurance while serving clients such as the White House, many US Senate offices and several state Governor offices, which required a top government security clearance. Brett also worked for former Congresswoman Gabrielle Giffords in the United States House of Representatives.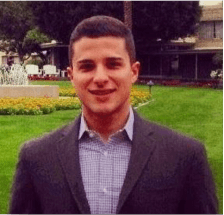 Originally from Scottsdale, Arizona, Brett enjoys playing and watching sports, with a particular interest in hockey. He graduated from the George Washington University, where he studied Business Administration, with a concentration in International Business.

They SHOULD Have Known!
We always say "not all background checks are created equally", and being careless could result in a lawsuit… even if you are a really big company.
In June of last year, Amazon was slapped with a class action lawsuit (as was their staffing agency) for not being compliant with the Fair Credit Reporting Act (FCRA), the Federal law that governs employee background checks.
Gregory Williams applied for a seasonal warehouse position with Amazon, and at his second interview he was told he was hired. After running a background check on Mr. Williams, it was reported that he had a felony conviction for possession of cocaine. The only problem was that this information was false – Mr. Williams had never been convicted of a felony.
Two days prior to starting his new job, Mr. Williams was notified he was replaced by someone else. What Amazon should have done was present him with a "pre-adverse action notice" which would have given him the opportunity to set the record straight.
Amazon and their staffing agency used a flawed background report, and compounded their problem by not following the letter of the law as specified in the FCRA. When companies adhere to the FCRA, consumers are given the opportunity to dispute their background screening report, and get the report corrected.
Reliable Background Screening is widely viewed as the experts in the intricacies of the Fair Credit Reporting Act (FCRA) and other background screening regulations. We take the time to explain those to our clients, in a simplified and practical manner, without charging extra for our expert advice. In a heavily-regulated area such as background screening, you want to partner with those who operate with the highest regard to the laws and regulations.
They SHOULD Have Known! Is a monthly column written by Brett Troisi, Vice President, of Reliable Background Screening. Like everyone else at Reliable, Brett's mission is to inform and educate the public of the importance of thorough background screening as a means for public safety.


To request information or to ask questions regarding background screening call (833) 946-1989 or click above.