RELIABLE BACKGROUND SCREENING NEWSLETTER APRIL 2016
News from Reliable
I am very excited to welcome you to a new tradition at Reliable Background Screening: we are going to share with you a useful monthly newsletter packed with information that will help protect you, your employees, your business, your brand, and your assets.
For over a quarter of a century, Reliable Background Screening has provided thousands of clients with expert advice and unparalleled quality services, and we are widely viewed as the experts in our field. Our slogan is 'If You Could Have Known, You SHOULD Have Known'®, and our intention with this monthly newsletter is to provide you with the information and tools to make sure you DO know.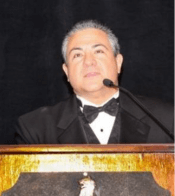 We are also updating our website which will go live in a few weeks. Our revamped website will be easier to navigate so that you will be able to find the information you need. It will also be a little easier to communicate with us, ask questions, and sign up to set up accounts more easily.
And there is one more "new" we would like to share with you: We now have a YouTube Channel where you can watch short videos about background checks. To the right, you can click to watch an introductory video that briefly explains why we are different. If after watching the video, you want to learn more about why 'Background Checks Are Not Created Equally' you will be able to read more below.
I hope you will enjoy our first newsletter, and feel free to reply and let us know what you think, and what you might want to read about in subsequent issues.
Rudy Troisi,
President Reliable Background Screening
They SHOULD Have Known!
There were nearly 500 school employees arrested nationwide for child abuse last year! As a result, we are seeing a number of schools, school districts, and even states, propose mandatory background screening for school employees, volunteers, and contractors moving forward. Unfortunately, there is no way to completely prevent such acts from happening, but background checks can certainly help bring that number down.
There is proposed legislation in Tennessee, for example, which would require schools receiving federal funding to perform background checks on all existing and new employees, in addition to any contractors or volunteers who may have interactions with children on school grounds. This type of legislation is meant to stop teachers that committed any inappropriate acts against children from getting a job that would allow them unsupervised access to children.
A recent study carried out by the Government Accountability Office discovered that the typical offender goes on to abuse 73 children over the course of their life. Whether it be a school, an organization, or a business, we must do our part to try to prevent such horrific acts from taking place in our respective environments. Background checks are a good starting point.
They SHOULD Have Known! Is a monthly column written by Brett Troisi, Vice President, of Reliable Background Screening. Like everyone else at Reliable, Brett's mission to inform and educate the public of the importance of thorough background screening as a means for public safety.
Background Checks Are Not Created Equally
Many companies, especially those in the in-home services industries, tout "our employees are background checked." This often gives a false sense of security to the misinformed public. However, it is not only consumers who believe they are protected by these so-called "background checks." Many companies, both large and small, have employees and managers tasked with the responsibility of hiring, that truly do not understand what comprises a "best practices" background check.
Industry best practices typically require that criminal records be checked for all legal names and legal aliases that are displayed by a "Social Search" or "Social Trace" product, from all counties that are listed in this Social Search/Social Trace product over the past 7 years. It is important that court records are searched, not simply prison records, i.e., Department of Corrections (DOC) records.
However, some background screening companies claim they are performing county criminal searches, when in fact they are employing wherever possible "screen scraping technology" that utilizes "web crawlers" to search publically available websites. The problem is that most of these websites state that their information cannot be used as official records, and further they are often not up to date. So even with what these background screening companies call a "best practices" search, you may not be receiving a thorough background check, because these companies use "screen scraping" for county searches, in place of actual county courthouse records searches.
Further, when companies or organizations believe they are receiving a national criminal background check that includes all crimes from their background screening provider, they clearly demonstrate their lack of knowledge. There is no criminal database that exists that contains all criminal records in the USA. Even the NCIC (National Crime Information Center, commonly referred to as the "FBI Files") only has about 50% of all the criminal records in the United States. Further, the NCIC, except for certain requests, is only accessible by law enforcement officials.
Neither do commercially available criminal databases house all criminal records that exist nationwide. The reason is that there are over 3,100 counties in the USA, and many of those counties either do not want to share their information by policy, or are incapable technologically to provide their criminal records in a digital format that can be merged and combined with other jurisdictional data, so that is can become part of a criminal database.
The reality is that both consumers and companies need to ask the right questions. It's not simply, "do you background check your employees?" Inquire about the methods and procedures that are used to obtain these background checks. When hiring a background screening provider to perform the background checks for your company or organization, be sure that you use a reliable background screening company, and one that is also a consumer reporting agency (CRA). A reputable CRA understands the Fair Credit Reporting Act, the federal law that not only regulates employee background checks, but imposes very specific disclosure requirements, both upon the CRA and the employer.
Upcoming Speaking Engagements
Reliable Background Screening is widely recognized as the experts in all matters related to background checks. As such, our key management is often invited to address audiences and educate them about the importance of background checking and how to do so properly. Here are a couple of upcoming engagements:
"Issues with Tenant Screening"
Scottsdale Association of Realtors – April 12, 2016
"Tenant Background Screening"
West Valley Coalition of Crime Free Housing Program – April 21, 2016


To request information or to ask questions regarding background screening call (833) 946-1989 or click above.